Poundland will scrap the 99p Stores fascia and replace it with its own name, following news of provisional regulatory clearance for the £55m takeover.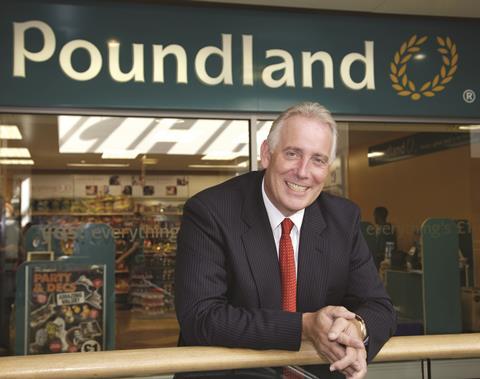 Poundland boss Jim McCarthy told Retail Week that it also intends to keep all 251 99p Stores operational. However, he said: "It's not impossible that a small number will not be economic, but our ambition is to run and operate 251."
Earlier today the Competition and Markets Authority gave provisional clearance for the deal, following a five-month probe. The acquisition was first revealed in February.
McCarthy said he felt a sense of "elation" and "satisfaction" at the CMA's findings, but acknowledged that a final verdict is still to come in October. "The CMA has been incredibly thorough, but we're not taking anything for granted," he said.
CMA investigation
It is also understood that 99p Stores' management team will continue in the business for the meantime, but will not be joining the Poundland board.
The CMA launched its investigation after it said that the deal could lead to a "substantial lessening of competition" in the market.
But the CMA today said it had concluded that Poundland will continue to face competition from other value retailers and consumers would not face a reduction in choice. It noted that Tesco and Asda offer similar competition to Poundland, as well as other more recognised value retailers such as B&M and Wilko.
McCarthy said: "We compete with everybody, we've always felt that."
The CMA must publish its final report by 23 October.