Next has reported a 2.9% sales increase during Christmas trading as it recovers from dramatically cutting profit expectations in October.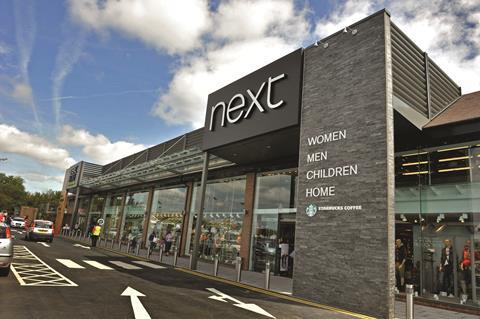 The increase in full-price sales for the 58 days to December 24 came on the back of a 7.5% increase in its Next Directory sales and a 0.5% rise of in-store sales.
Next reports that despite going into its end of season sale with significantly more stock than last year, clearance rates have been in line with expectations.
The retailer expects full-year profits to be within £10m either side of £775m, which is £5m ahead of the midpoint profit guidance issued in October.
Pre-tax profit of £775m represents an 11.5% year-on-year increase.
Unseasonably warm autumn weather forced the retailer to reduce profit guidance for the year by 3% as sales rose 5.4% for the quarter to October 25, behind its expectations of 10% sales growth.
High street bellwether Next is the first big retailer to report its Christmas sales, ahead of Marks & Spencer, Sainsbury's and Tesco reporting festive sales next week.
Retail analyst Nick Bubb said: "Next has managed to allay fears about the impact of the apparent discounting frenzy pre-Christmas on the high street."
Next remains "very cautious" for the year ahead and argues the "UK political outlook and turbulence in the international economy present potential downside risks".
The retailer is budgeting for full-price sales growth in 2015/16 to be between 2.5% and 7.5%, with the first half expected to perform at the lower end of the range.