Morrisons is to continue its promotional drive this year after revealing a steep slowdown in sales growth in its first quarter.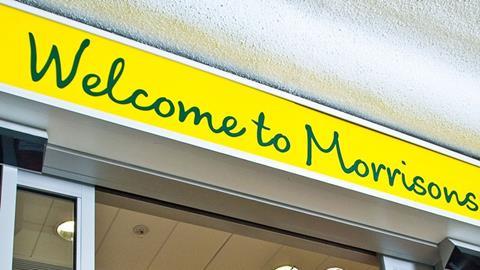 Morrisons finance director Richard Pennycook said the grocer's proportion of sales on promotion is about 35% at present, up from the traditional level of 30%.
Pennycook said the high level of promotions was "a feature of 2010 and will continue, as this year will be another challenging one for the consumer".
In the 13 weeks to May 2, Morrisons' like-for-like sales rose 0.8%, excluding petrol. Total sales were up 5.9% on the same basis. The performance contrasts with like-for-like sales growth of 6.5% over Christmas and 8.2% over the first quarter of 2009.
Pennycook said the whole grocery sector had slowed as inflation came out of the market. "From all we see, the market has slowed with inflation coming out and we are ahead by a nose," he said.
Oriel Securities analyst Jonathan Pritchard said the trading update was "disappointing" and "an indication that life is tough from a
sales perspective".
He said inflation had waned and the comparatives were difficult, but added "we wonder if Morrisons has lost a bit of marketing verve" and "it ups the pressure on the new chief executive, Dalton Philips, when he starts to dictate strategy".
Collins Stewart analyst Greg Lawless said figures from Kantar Worldpanel showed a slowing of the whole grocery market, adding: "Morrisons continues to win shoppers and gain market share."
He said: "The like-for-like performance is a slight miss, but it signals how tough the market is without inflation."
Pennycook said new chief executive Philips was "settling in well and getting around the business". He said Philips will "deliver his first thoughts on the business at the interims in September".
Although he did not rule himself out of joining previous Morrisons chief executive Marc Bolland at Marks & Spencer, following finance director Ian Dyson's decision to leave last week, he strongly distanced himself from the idea. He said: "I love Morrisons and am very committed to this business."
Peacocks concession
Morrisons has signed a deal with value fashion retailer Peacocks to operate a clothing concession in one of its stores in Bradford. The 6,000 sq ft concession in its Idle store is a first for the grocer, which has lagged behind Tesco, Asda and Sainsbury's in its non-food offering.