Kingfisher's profits edged up in its first quarter despite the retailer being hit by currency fluctuations. Here is what the analysts say.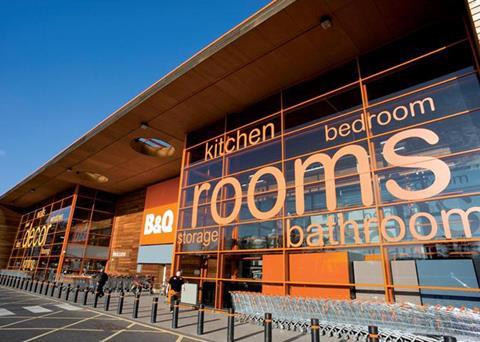 "We are retaining our hold recommendation predominantly because of the retailer's limited growth prospects in its two core markets, the UK and France.
"However, it has a relatively strong balance sheet, following the disposal of its holding in Hornbach and its 70% stake in its loss-making Chinese business.
"This should enable it to buy back shares over the medium term, accelerate dividend growth over the next three years and restructure the UK property portfolio. There should also be some bounce-back in the French business, which accounts for around 45% of total profits." Freddie George, analyst, Cantor Retail
–
"It beat expectations in the UK, which resulted in first-quarter retail profits being slightly ahead.
"Notwithstanding foreign exchange pressures, soft markets and promotional activity only allowed for a small improvement in constant foreign exchange retail profits, highlighting the tough backdrop Kingfisher is trading against.
"Although some progress has been made on [the] 'One' Kingfisher [strategy], the long-term benefits will take years to realise in our view. We acknowledge that there is some degree of cashflow and yield support, but see better value elsewhere in the sector." Kate Calvert, analyst, Investec
–
"Today's results from Kingfisher tell a familiar tale: Screwfix is once again the darling of the group, while for B&Q the report card continues to read 'must do better'.
"Screwfix is once again the darling of the group, while for B&Q the report card continues to read 'must do better'"

David Alexander, Conlumino
"In the context of tough comparatives – last year sales at B&Q rose 10.5% in the first quarter – a small sales decline seems a lot more palatable though and there are a number of reasons for optimism.
"Promisingly, margins were up by 90 basis points, following a sharp decline this time last year amid heavy promotional activity, indicating perhaps that the gradual shift towards an 'Everyday Great Value' strategy is beginning to pay off for B&Q." David Alexander, consultant, Conlumino
–
"The like-for-like sales trends look a bit better than expected, eg B&Q suffered a small dip in first-quarter like-for-like sales, but Screwfix performed strongly so overall UK like-for-likes were up 1.6%.
"In the first quarter last year B&Q enjoyed a 30% surge in outdoor/seasonal range sales, on the back of the fine Easter weather, but this year outdoor sales were down 4%.
"France was down by 1.2% like-for-like (and gross margins were down 80 basis points reflecting higher promotional activity), but Other International was up 3.8% like-for-like, thanks to surprising growth in Russia." Nick Bubb, independent analyst