JD Sports has reported a sales surge across the Christmas trading period after offloading its struggling young fasion fascia Bank.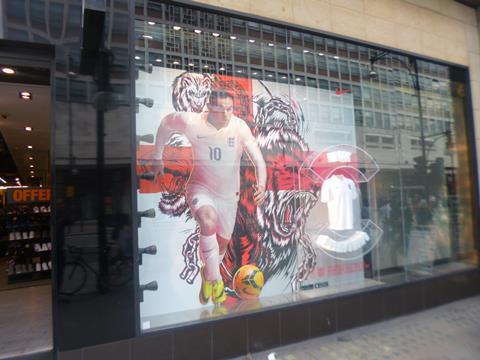 The sportswear and outdoor retail group revealed like-for-like store sales were up 12% for the five weeks ending January 3.
Sales growth across JD Sports, which also owns Scotts, Open and Cloggs, was helped by the selling-off of its Bank brand to Hilco Capital in November.
Bank has since become the first retail casualty of the New Year after collapsing into administration during the first week of January.
Bank recorded a pre-tax loss after exceptionals of £8.1m in the year ended February 1, 2014.
Like-for-like sales growth across JD Sports' remaining brands hit 12% for the 48-week period ending January 3, 2015.
JD Sports believes the profits of its continuing operations will now exceed the top end of market expectations for the financial year, which currently range up to £90m.
JD Sports executive chairman Peter Cowgill said: "The great momentum I reported in the sports fascias in all our territories earlier in the financial year has been maintained during the key Christmas period, particularly when measured against strong comparatives in prior years.
"This result is testimony to the strength of the JD brand and its commitment to providing its customers with unrivalled choice, quality and excitement."