Homebase boss Paul Loft is stepping down as the retailer seeks to reduce its number of stores by a quarter after a strategic review by parent Home Retail.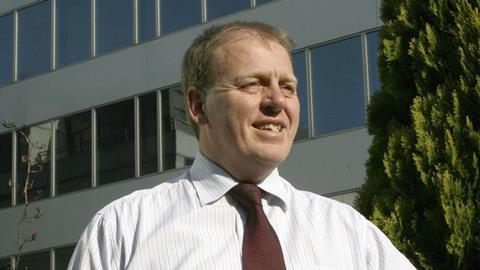 Home Retail chief executive John Walden aims to reduce Homebase's store estate, which currently stands at 323 stores, by around 25% across the next three years.
The move is designed to create a more efficient and productive Homebase estate. The retailer will close shops through a combination of lease expiries and property exit transactions.
Loft has agreed to stay on in his position until a replacement is found in order to ensure a smooth transition.
Walden launched the strategic review in April shortly after being promoted to the chief executive role at Home Retail and speculation has been raging the strategic review would result in the sell-off of Homebase.
Walden said: "Homebase will pursue a three-year plan through to the end of FY18 to improve the productivity of its store estate, strengthen its propositions and accelerate its digital capabilities by leveraging Argos' investments.
"This will position Homebase as a smaller but stronger business, ready for investment and growth. The successful delivery of the Argos transformation plan over its remaining three years continues to be the group's strategic priority and its greatest potential source of shareholder value."
Argos like-for-likes were up 2.9% while Homebase's increased 4.1% for the half year to August 30. Group sales were up 3% to £2.7bn.
Home Retail's benchmark profit before tax increased by 13% to £30.9m as Argos increased its benchmark profits by 57% to £12m, while Homebase's remained flat at £3.1m.
However, the company's profit before tax dropped 5% from £14.2m to £13.5m.
During the period operating and distribution costs increased by £15m to £951m. Argos has now completed the national roll-out of its 'hub and spoke' network, whcih enables same day collection of around 20,000 products.
Argos is in the process of a digital transformation and its online sales grew in line with total sales during the first half and now represents 43% of total Argos sales. Sales from mobile and tablet devices grew by 45% and accounted for 22% of total Argos sales.