Musical instruments retailer Gear4music has reported a 43% surge in first-half revenues in its maiden results since floating.
Revenues jumped to £12.5m for the half-year ending August 31, but the etailer still incurred a £1.05m pre-tax loss for the period as it was hit by costs associated with the IPO.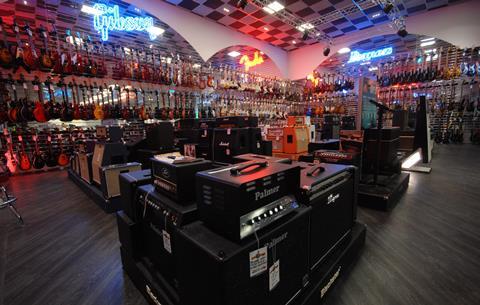 Adjusted EBITDA, which stripped out one-off IPO costs, swung from a loss of £250,000 to a profit of £216,000.
Gear4music chief executive Andrew Wass said the retailer has managed to improve EBITDA because "marketing spend is coming down as a percentage of sales".
He added that by making the marketing investment "work harder" the retailer was able to increase customers by 34.3% during the period.
The retailer has primarily invested the £10m of gross proceeds it made from its IPO into broadening its product range.
The number of SKUs on offer increased 7% from 27,400 at March 1 to 29,300 on August 31.
Since the end of the half-year the retailer has also invested in launching online consumer finance to allow customers to pay in monthly instalments and has also introduced an international payments system to make it easier for its international customers to pay.
During its first half Gear4music grew its UK revenues 38% to £9.6m and European sales 62% to £2.9m.