Sofa retailer's founder considers refinancing alternatives as doubts rise over sale of the business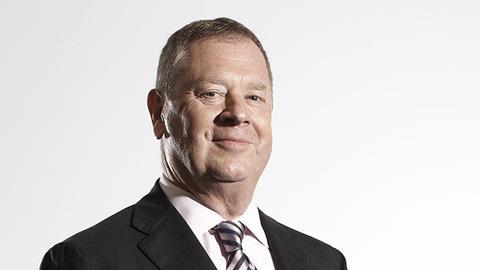 Sofa king Lord Kirkham is likely to assess refinancing as an alternative to a sale as the £500m auction of his DFS chain threatened to stall.
One possibility would be to adopt the approach taken by Matalan tycoon John Hargreaves, who last week raised cash through a loan and high-yield bond deal to pay himself a £250m dividend and cut debt.
Bids for DFS were due as Retail Week went to press. The retailer had attracted interest from private equity firms including Advent, Cinven and Permira, but there was doubt about whether a deal would be struck because of limited information provided to potential buyers and uncertainty over Kirkham's role after a sale.
While Kirkham would be willing to sell if made a satisfactory offer, there is no necessity for him to do a deal. He is listening to proposals rather than chasing a transaction, sources close to the situation said.
One source familiar with developments was confident that, in the event that a sale is not agreed, a variety of other avenues would be open to Kirkham. He said that Hargreaves's fundraising showed that the debt markets are open for business and that "one way or another" DFS could refinance - although it is under no pressure to do so.
Sources said Kirkham's relish for running the business is undiminished. Although a sale has not been ruled out, his interest was said to be "negligible" unless a "fantastic deal" was tabled. One source said: "He owns the business; there's nobody else holding any cards."
A private equity source said that, because of the scant information provided and questions about Kirkham's involvement after a sale, clarity is needed if a deal is to be struck. The source said: "What will move the process will be the sellers. The ball is in their court. What do they really want to do?"
The potential sale of DFS has been run as part of a strategic review by Alan Jacobs, the former Schroders and Citi banker who originally floated the retailer in 1993.
Kirkham took DFS private for £507m in 2004 and the retailer has emerged from the recession as one of the sector's winners. Rival sofa retailers such as Land of Leather collapsed entirely or, like ScS, were reborn after administration. In its last financial year to August 2009, DFS EBITDA rocketed 42% to £86.7m.
Kirkham has set out his ambition of taking DFS's sales to £1bn (Retail Week, February 5) and believes there is "loads" of growth left in the chain from opportunities such as more selling space, a widened product offer and increasing the average order value.
No comment was available from Kirkham.