The UK competition regulator has begun an investigation into the proposed merger of online luxury fashion retailers Net-a-Porter and Yoox.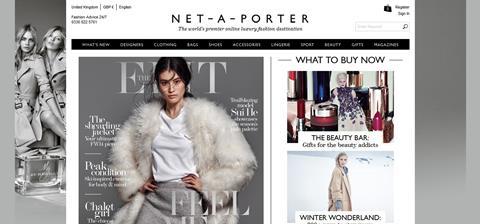 The Competition and Markets Authority (CMA) said it would consider whether the merger would lessen competition in the UK market.
The deal is expected to close in September and it will create a business with a combined adjusted EBITDA of around €108m (£76.9m), as well as revenues of €1.3bn (£925m).
The merger will create the Yoox Net-a-Porter Group, which will remain on the Milan stock exchange.
A Yoox spokesman said: "It is normal practice for the UK Competition and Markets Authority to make an announcement, which is in a standard form, on the day that a merger is formally notified to the CMA.
"The merger between Yoox Group and The Net-A-Porter Group has already been approved by antitrust authorities in the US, Germany and Austria."