Bonmarché recorded a drop in like-for-like sales during its fourth quarter as it struggled to recover from the unseasonably mild autumn.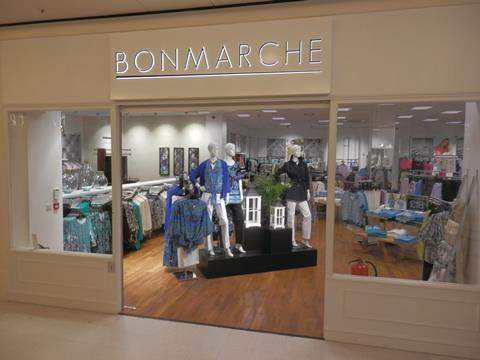 Like-for-likes at the womenswear value retailer declined 4.7% during the 13 weeks ending March 28, while like-for-like store sales plus online dropped by 3.3% during the period. However, like-for-likes for the year ending March 28 increased 4%.
In comparison, Bonmarché's like-for-like sales rose 13.5% during the fourth quarter last year and increased 16.3% when online sales are included.
Bonmarché chief executive Beth Butterwick described the results as "a year of contrasts".
She said: "A strong performance in the first half was supported by good summer weather, however, the mild autumn created more difficult trading conditions in the second half of the year."
Bonmarché still expects to report "solid" profit growth despite the challenges created by the warm weather.
Butterwick claims that during the second half of the year "the loyalty of our core customers and our ability to maintain a tight control on costs have been key strengths".
Bonmarché's terminal stock holding at the end of the year was "almost as low" as last year despite new store openings after the "targeted" used of promotions, according to Butterwick.
Tough comparables
Chief financial officer Stephen Alldridge said the warm spring and summer months of 2014 will make the next quarter difficult for the retailer when it comes to comparable like-for-like sales.
"As Wolfson from Next said, first-half comparables are going to be tough, but I think the market is probably going to be quite savvy to the fact that April, May and June aren't going to be easy pickings in terms of big like-for-likes," he said. "We're looking towards September onwards for the big growth to come back."
During its financial year Bonmarché increased its estate to 292 stores and concessions, up for 263 in the previous year.
Bonmarché will unveil its preliminary results on June 12.