As a raft of retailers gear up for City flotations this spring, Alex Lawson and Tiffany Holland consider the differences between public and private ownership.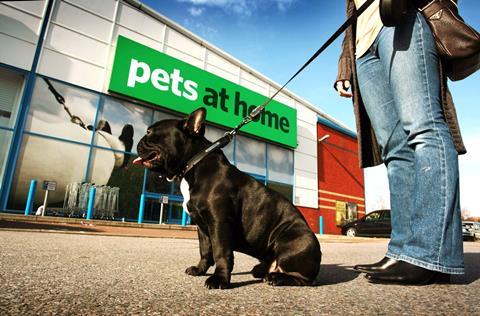 A large and varied shopping centre is opening in the Square Mile this spring. The number of retailers seeking to go public almost seems to outstrip store counts on some high streets.
Several, including Poundland, Pets at Home and fashion etailer Boohoo, appear keen to list before the market closes for Easter to take advantage of the appetite for retail IPOs.
Conversely, the founding family of Morrisons is thought to be interested in taking the grocer private and has been talking to private equity firms including CVC Capital Partners and Carlyle Group. The family, which took Morrisons public under Sir Ken Morrison in 1967, owns a 9% stake in the grocer and has been vocal in its criticism of boss Dalton Philips' strategy to launch into convenience and online and take Morrisons upmarket.
From analyst pressure to constraints on investment, Retail Week takes a look at the benefits and pitfalls of public and private ownership.
[Family retailers] can pretty much do what they like

Katie Thomas, Russell Reynolds
A demanding customer
Although public and private retailers both have shareholders to answer to, the City is a demanding customer.
Listed businesses are often required to publish trading updates every quarter while the chairman, chief executive and chief finance officer have to present the results to analysts and regularly speak to the media.
Shareholders also require time with senior management and time away from the shop floor can be seen as a distraction from actually running the business.
Private companies owned by a private equity backer frequently trade under far less scrutiny, although they do tend to appoint a non-executive board made up of the owners' representatives, or a sounding board of experts. They often do not have to make any of their results publicly available, apart from filing annual results with Government-backed database Companies House.
But family-owned retailers are the most independent of all, says consultant Katie Thomas at headhunting firm Russell Reynolds. There is no requirement for a non-executive board. "They can pretty much do what they like," she says.
Pressure on strategic planning
Similarly, the pressure of keeping the crucial like-for-like figures in positive territory can often prey heavily on retail chiefs of quoted companies, whereas private bosses may be given more leeway to test initiatives that could fail.
Iceland founder Malcolm Walker, who took the retailer public in 1984 and bought it back from private owners in 2012, tells Retail Week that the pressure sways crucial decisions. "As a public company the business is run in a different way and it influences you, you are reporting sales every quarter and your market capitalisation is based on last week's like-for-likes.
It forces you to make short-term decisions. If I want to invest as a private company [in a way that] will hit profits now I will do it. If I were public, I probably wouldn't."
However, in a public company a chief executive will receive plenty of feedback on a strategy from the City and be kept on their toes by those putting them under scrutiny.
As a public company the business is run in a different way

Malcolm Walker, Iceland
Access to finance
The primary reason for many retailers' IPOs is frequently the desire to raise capital. Access to finance to invest in expansion of domestic operations or take a brand overseas are common motives for retailers looking to float. In 2010, Ocado's flotation gave it the finance to build its distribution centre in Warwickshire, which it is, in part, using to distribute Morrisons' product after striking a £216m deal last year.
However, accessing further capital after going public can be difficult. Lingering resentment about the aftermath of Debenhams' IPO, which some investors believe benefited its private equity owners more than it has them, shows that fundraising can be problematic. In 2012, Tesco issued its first profit warning in 20 years and was forced to invest £1bn to turn around its UK business, hitting its share price hard in the process.
By contrast, private retailers have to negotiate fewer hoops in deciding where to splash the cash. However, the size of investment may be limited by their reputation outside the boundaries of public status, in which large banks sometimes put greater trust.
Founders can cash in
Going public is an obvious way for a company's founder or founders to make money.
Typically there will be lots of headlines about how much individuals stand to make when a retailer lists - that has been obvious in the coverage of Ao.com's proposed IPO. Founder John Roberts has a 40% stake that could be valued at as much as £400m in the etailer.
There is no reason why the hard work and success of entrepreneurs should not be rewarded via a listing and the financial rewards it brings, but City investors will also want to see continued commitment.
That is why lock-in clauses affecting the timing of future share sales by owners often form part of listing documentation, ensuring that there will be no surprise sell-offs of a stock after a listing.
Potential investors will want to be assured of the continued commitment of shareholders floating their business.
Iceland founder Walker is not convinced of the merits of some of the listings being lined up at present. He says: "Every company starts private and goes public and the reason they go public is to cash in. I do not think the raft of retailers looking to float at the moment necessarily think floating is the right thing to do - it's just to cash in."
Disruptive investors
While shareholder disputes or differences of opinion are hardly unheard of at private companies, investors in quoted companies frequently throw their weight around to try to influence strategy.
Sometimes shareholdings may be built to further the interests of another retail stakeholder - tycoon Mike Ashley's Sports Direct took a position in rival Blacks Leisure, for instance. Then this year Sports Direct took an option over shares in department store group Debenhams.
Sports Direct has emphasised it intends to be a supportive shareholder and options being discussed are thought to include putting a sports offer into Debenhams, but its interest has no doubt been unsettling for some at Debs in the wake of its Christmas profit warning.
In grocery, stake-building by US activist investors has raised the prospect of pressure for a property restructuring - a stance seen as a potential diversion from the day job for the management of Morrisons and other grocers. Food retail analyst Clive Black has suggested that the ideas being floated might even render some grocers' businesses unviable.
Impact on talent recruitment
Because of the transparency requirements that come with a listing, quoted retailers often require a different skill-set from private equity-owned retailers. Russell Reynolds' Thomas says it is crucial that the chairman, chief financial officer or chief executive have experience of working at a public company.
The current batch of potential IPOs have all been adding to their teams - Poundland hired City analyst Philip Dorgan as an adviser last year to help guide the float and this week the former boss of publicly listed Carpetright, Darren Shapland, joined the non-executive board. Poundland chairman Andrew Higginson, who is also
chairman of listed fashion retailer N Brown, also has a wealth of experience gleaned from Tesco.
Pets at Home last week hit government boardroom diversity targets when it appointed two female non-executive board directors, and it has also attracted Halfords chairman Dennis Millard, another public company man, to the board. It is clear then that retail big-hitters with a strong reputation are a sure-fire way to keep the City happy.
Private companies do not need to bolster their teams in this way, instead hiring solely with the company's strategy in mind, says Thomas.
"You can hire based on the skills the company needs to fulfil the business' needs and strategy," she adds. "You don't need grandees that are known by the market."
"True private ownership from long-term investors leads to a happy place to work"

Malcolm Walker, Iceland
Speed of decision-making
The pace at which decisions can be made in public and private companies is frequently a talking point in retail boardrooms.
There is a common perception that strategic decisions take longer in public organisations because management's decisions have to be briefed to shareholders and investment choices made with the impact on share price
in mind.
Private retailers, meanwhile, typically have smaller boards to ratify each decision, allowing them to work at pace.
Walker thinks private businesses are more agile but makes a distinction between private ownership and private equity ownership. "Private equity firms are greedy organisations that are going to sell the business in three to four years after squeezing the profits. True private ownership from long-term investors leads to a happy place to work," he maintains.
Reputational benefits
The hoops that listed companies have to jump through to keep the City happy means they are often highly regarded.
The level of transparency needed, while sometimes distracting, means the businesses are trusted.
But this does not always work in their favour, as the constant trading updates make listed retailers vulnerable and a target for criticism in the media.
Publicly listed Debenhams was slated in January following its profit warning and departure of its chief financial officer Simon Herrick after a tough Christmas. However, pressure from the City should drive the retailer to speedily solve its issues.
On the other hand, if privately held companies are 'too private', they can find it hard to attract the right talent because candidates do not know enough about them and they can be viewed as secretive.