This morning Dave Lewis posted Tesco's Christmas trading and unveiled some first steps towards turning around the troubled giant.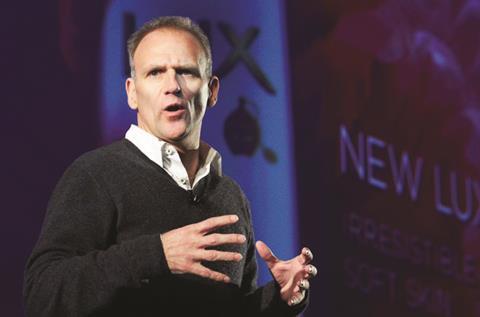 While Lewis hasn't set out a three or five-year vision for Tesco – he said last year he wasn't prepared to share that before he'd made changes in the stores themselves – he has made clear some of his thinking about how he will restore the business to its former glory.
His three priorities are: regaining competitiveness at the core UK business; protecting and strengthening the balance sheet; and rebuilding trust and transparency.
So how far has he gone?
Regaining competitiveness in the UK
Before Christmas, Lewis invested in more staff in stores, availability and - selectively - on price. He believes these changes, although on a small scale so far, led to Tesco's better-than-expected Christmas performance.
He said that putting extra staff into stores made a "huge difference". The 'Feet to the Floor' exercise whereby head office staff went into stores "was a real morale booster", he said.
Lewis claimed at Christmas, Tesco once again found "Every Little Helps". He said: "We ran a campaign asking colleagues to tell us about the small things that really made a difference to customers, and my favourite was the Turkey Taxi.
"Our team found out on social media that some customers had had some sort of turkey disaster so delivered one to them by taxi. It's these kind of small things that really make a difference in terms of customers' willingness to engage and shop with us."
Work has started on range reviews too.
Lewis gave the example of household paper – toilet paper, tissues and kitchen rolls.
"Paper is very bulky and needs lots of space. If the range becomes too intense, space becomes tighter and it needs more labour to fill," he explained.
We reduced the range, negotiated with suppliers significantly different terms to reduce the price to the customer by an average of 11%. This then came back to us in volume."
Lewis will now go through other categories, assessing them individually. Some will be reduced, while in others the base price may be lowered and elsewhere promotions will de deployed.
Further price cuts were made today on 380 branded products, delivering an an average reduction of 25%.
Lewis said the prices would remain lower for at least three months, then be reviewed. "Our customers told us they wanted reductions on the nation's favourite brands and some of these products were where we also had the biggest price differentiation with other retailers," he observed.
New UK boss
Tesco has poached Halfords chief executive Matt Davies to be its new UK chief executive.
Lewis described Davies as having "huge intelligence and integrity". He said Davies will be a great addition to the team, "particularly in the way he leads people and the values he brings".
Outside the UK Trevor Masters has been promoted to be chief executive of Tesco's international business. Ken Towle, managing director of central Europe and Turkey's role will be made redundant and he will leave at the end of the financial year.
Cost savings are central to regaining competitiveness in the UK, and Lewis outlined how he wants to cut central overheads by 30%.
"I'm hugely respectful of the history of the business but this move will make us more agile"

Dave Lewis, Tesco
That will be a mixture of simplifying management structures, closing the Cheshunt headquarters and consolidating it into the Welwyn Garden City office, and closing 43 unprofitable stores.
Lewis said the decision to close Cheshunt was not symbolic – it is Tesco's historic home and known also being close to where many of former execs live – but because more staff work in Welwyn Garden City already and Cheshunt could not accommodate everyone. "I'm hugely respectful of the history of the business but this move will make us more agile," said Lewis.
Of the 43 stores to be shut, just over half are Express branches. In addition, Tesco will not proceed with 49 developments where it had planned large stores.
Lewis declined to identify locations until all staff had been notified. He also pointed out that Tesco is going ahead with 23 developments.
Consultations on roles will start this month and run until March. All changes will be complete by May.
In the Extra stores it owns, Lewis said he will be more creative about how to use space but declined to comment further.
The cost cuts will deliver savings of £250m per year at a one-off cost of £300m, he said.
Strengthening the balance sheet
Lewis emphasised that Tesco is not in a fire sale position, but rather was reviewing its portfolio to ensure everything fits with the priorities of the business today.
He said: "When we joined, Alan [Stewart, finance director] and I secured a £5bn funding facility for the business which means our liquidity is really robust. I don't know where the commentary around us being desperate to dispose of assets comes from, we have no need whatsoever. What we're doing is looking at everything and ensuring it is core for the future of our business."
What wasn't core was Blinkbox, and today Lewis confirmed it along with Tesco Broadband has been sold to TalkTalk. He is in talks with other interested parties for Blinkbox music and books.
Tesco has also appointed Goldman Sachs to advise on strategic options for Dunnhumby, which could lead to a sale, partial sale or IPO.
Lewis said this did not affect Clubcard, which remained a very important part of the business, and Tesco is still investing in trials such as its digital Clubcard. "Dunnhumby is a fantastic business, makes around half a billion in revenue and £100m profit, but we asked ourselves do we need to own it to get the benefit? Probably not."
Tesco is consulting about closing its defined pension benefit scheme to all staff and has will not to pay a final dividend for 2014/15.
Trust and transparency
Lewis believes the new simpler pricing is a key part of rebuilding trust with customers and only the first step has been taken. "We will see how this pricing strategy sits with customers and take a view on what to do next then," he said.
Tesco last year said it was regenerating relationships with suppliers, and setting new terms around commercial income following the accounting scandal, and Lewis maintained that is already bearing fruit although there is more work to do.
He was also keen to point out that Tesco will continue to innovate for customers. He pointed to a trial in north London called Pay Quick – on shoppers' smartphones it links up with their Clubcard and bank account so with one swipe they pay and have points added.
Retail expertise
Lewis dismissed doubters who last year said that Tesco did not have any retail expertise left. He said: "Over the last three to four months the team have done a very good job and the improved trading just goes to show.
"We have some fantastic retailers in Tesco. We just need to make some adjustments elsewhere to get into better shape and invest back into the business."
Today Lewis elaborated on aspects of his vision. Now he will set about makiing it a reality.
Tesco unveils improved trading and hires Matt Davies as UK boss
1

2

Currently reading

Analysis: How Tesco boss Dave Lewis plans to turn around the business

3

4

5

6

7