Zara owner Inditex has defended itself as it faces a R$25m (£5m) fine over claims it failed to deal with employment abuses in its supply chain.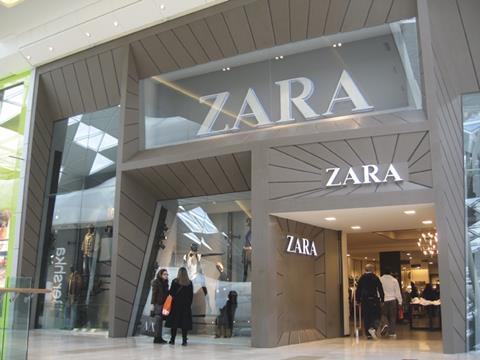 The Brazilian Government could fine Inditex after the country's labour ministry produced a report that found evidence that 7,000 workers had been poorly treated during the past three years.
The Spanish fashion giant signed a deal with the Brazilian labour ministry in 2011 to improve conditions for workers.
But Inditex director of corporate social responsibility Félix Poza said the retailer will appeal the action being taken following the report, which was published by São Paulo-based pressure group Repórter Brasil. Poza said it "lacked credible grounds" to suggest Inditex had broken the 2011 deal.
The report highlighted 84 accidents or cases of illness at work and 22 cases of "excessive work", where staff at the 67 factories sub-contracted by the retailer had worked longer than 16 hours a day or not had a single day off in a week.
Report inaccuracies
Inditex hit back at the claims, insisting that the majority of the incidents included in the report were minor infringements, such as seating issues that were said to have broken workers' human rights.
Meanwhile positive points covered in the Reporter Brasil dossier, including "a significant increase in the number of inspections performed" at Brazilian factories, "creating a good practices manual" and "adopting a social compliance certification scheme", were not recognised in the government's report.
Inditex said it had already carried out work to improve its supply chain and claimed that the government report contained inaccuracies.
The retailer, which also owns Pull & Bear and Massimo Dutti, signed the agreement in 2011 after an investigation revealed sweatshop practices.
That year the authorities listed 52 charges against Inditex and "rescued" 15 staff members from a factory sub-contracted by AHA, the company responsible for 90% of Zara's Brazilian production. One of the rescued workers was 14 years old.
Following the scandal Inditex pledged to review the working conditions of its staff and co-operate with its suppliers to improve the working environment.
The labour ministry's latest report said the retailer failed to do this. It suggests that, instead of improving conditions in factories, Inditex cut off relations with those suppliers and caused 31 businesses to close.
Earlier warning
Inditex told Retail Week it had carried out more than 2,800 audits on its Brazilian supply chain since 2012, a number that represents "a significant increase on previous years".
The retailer also pointed out that Zara Brazil accounted for just 15% of the production of factories included in the report. The remaining 85% is covered by a host of Brazilian brands, which were not named in the report.
It added that the Brazilian Government should have alerted Inditex to any problems at an early stage so that "issues could be dealt with".
A spokesman for Inditex said: "Under Inditex's 2011 agreement with the labour inspection department in Brazil the authorities are obliged to communicate issues, and provide Inditex with 10 days to resolve them. Inditex has been solving any issues as soon as it finds them."