Zalando has credited a rise in revenue and "improved profitability" in its first quarter to an increased demand for its online shopping club Lounge by Zalando.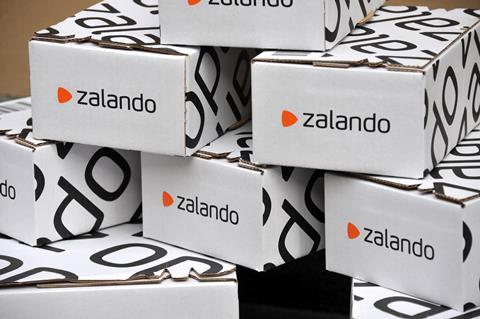 The online fashion giant reported a 2.3% increase in group revenue year on year to €2.25bn (£1.98bn) in its first quarter, while gross merchandise volume jumped 2.8% to €3.2bn (£2.81bn).
For the quarter, Zalando broke even at an adjusted EBIT level, in comparison to the loss of €51.8m (£45.5m) reported in the first quarter last year.
Zalando credited its first-quarter revenue boost to "rising demand" for Lounge by Zalando, as well as its partners selling more products on the platform despite the "continued challenging economic environment with high inflation".
Lounge by Zalando is part of the fashion retailer's Offprice business segment, which offers exclusive limited-time discounts to shoppers. The club contributed to a 33% increase in revenues for Offprice during the period.
The fashion retailer retained its full-year guidance and said its focus on improving profitability is "paying off", which it credits to resilient customer spending, better order economics and lower fulfilment costs.
Zalando also said its number of active customers jumped 4.8% year on year to a total of 51.2 milllion.
Co-chief executive Robert Gentz said: "The first quarter demonstrated how flexible our business model is, enabling us to perform in a challenging market environment as we saw strong customer demand at our Offprice segment and a strong performance of the partner business.
"Curated product drops with brands such as Adidas and Salomon, or teaming up with designer brands to create capsule collections, led to increased engagement with our customers. These exclusive and limited-edition products keep our customers coming back more regularly."