Whistles recorded full-year losses of £2.9m before its recent takeover by South African retail group Foschini, accounts at Companies House have revealed.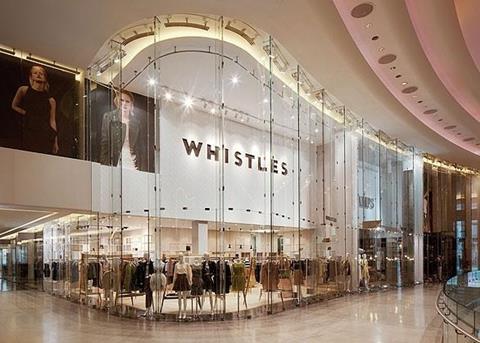 The upmarket retailer's EBITDA fell from being £1.9m in profit in 2015 to a loss of £2.9m in the year to January 30, 2016.
Whistles attributed this to a "difficult retail trading environment" and promotions such as Black Friday.
Total sales fell 3% to £58.5m, although this was skewed slightly as the 2015 financial year contained 53 weeks.
One positive point was an 18% rise in online sales, although the cost of ecommerce sales rose 16%.
In March, Phase Eight owner Foschini bought Whistles for an undisclosed sum. At the time it was run by the well-respected former Topshop boss Jane Shepherdson.
Shepherdson has since left the business. Creative director Nick Passmore, managing director Justin Hampshire and brand director Helen Williamson have taken over the running of the business.
The premium high-street brand has 64 stores in the UK and Ireland and around 75 concessions in department stores.