US fashion retailer Wet Seal closed 338 of its stores this week, resulting in the termination of 3,695 full and part-time roles.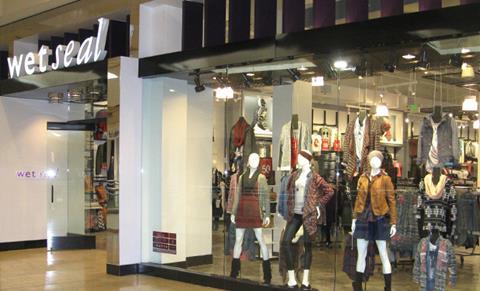 The women's clothing business said it had decided to close stores after assessing its overall financial condition and the company's inability to successfully negotiate meaningful concessions from its landlords.
The shops that have been shuttered generated approximately 48% of its net sales for the nine months ended November 1. The business now expects to operate approximately 173 retail stores and its online business.
The Wall Street Journal reported that Wet Seal has hired restructuring lawyers to help it with a potential bankruptcy filing. It has allegedly hiring Klee, Tuchin, Bogdanoff & Stern LLP. A bankruptcy filing could be made next week.
Wet Seal chief executive Ed Thomas said: "This was a very difficult decision to make, but after reviewing many other options since I returned to the company in September, our financial condition leaves us no other alternative than to close these stores.
"This is an extremely difficult time for the entire Wet Seal team, and we are doing everything we can to protect the interests of all of our stakeholders, including our employees.
"We acknowledge and sympathise with how hard these recent events have been on our employees, both those staying with the company and especially those who are leaving the company this week."