London's Oxford Street has been decorated with 147 Union Jack flags to celebrate 147 years of fashion on the world famous high street ahead of the Queen's Diamond Jubilee.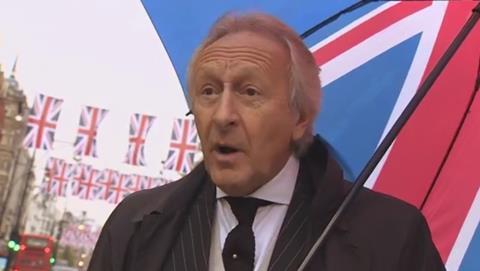 The initiative, part of the government's Great campaign to promote Britain to the rest of the world, drew some of retail's biggest names including chairman of the British Fashion Council Harold Tilman.
The flags include 10 dedicated fashion flags to celebrate the unsung hereos behind the scenes of fashion retailer.
Tilman said: "It's the greatest retail environment in the whole world. There are many people behind the scenes that are so very, very important to all of the people at the front of the scene."