The Very Group reported surging profits and a record year for sales during the pandemic as the retailer ramps up for a "particularly strong" Christmas.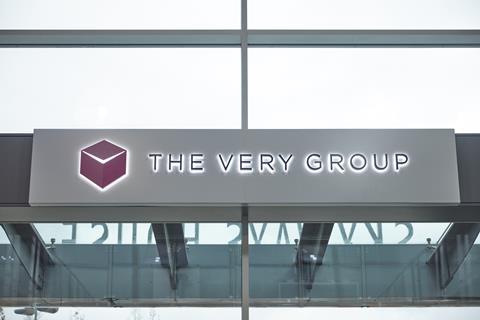 For the year ending July 3, 2021, Very's profit before tax surged 68.8% year on year to £81.7m, while underlying group EBITDA grew 13.7% to £300.5m.
The retailer's sales rose 13% to a record £2.3bn for the year, while digital sales on Very.co.uk jumped to £1.5bn from £1.2bn the previous year.
Very's customer base also grew 7.6% to 4.82 million in the period.
Chief executive Henry Birch said the company is in a good position to handle the ongoing external challenges in the run-up to Christmas.
He told Retail Week that, while it remained early to speculate on consumer trends for this festive season, Very is seeing increased demand, including a "small tick-up in toys over the last couple of weeks".
He explained: "We have seen Christmas lines moving a little bit faster than they did last year – Christmas lights, Christmas decorations – but that reflects what our customers are telling us. Throughout the nation, everyone is geared up and excited about Christmas this year."
Birch expects gaming to be "particularly strong" this Christmas due to the popularity of the Sony PlayStation 5, along with fashion as more people head back to the office and on nights out.

For the last financial year, sales across the electricals category grew by 38.9%, driven by gaming, while the homewares category increased by 26.7%.
Very's app sales rose 45% year on year, while visits to the app increased by 77% following increased investment in customer experience measures.
The online retailer's AI-powered chatbot now handles an average of 268,000 customer queries monthly after its addition to the website this year.
Very's automated fulfilment centre Skygate, located in the East Midlands, has processed around 40.5 million items since its launch in March 2020, which coincided with the start of the UK lockdown.
The fastest order to date was processed and dispatched in 17 minutes, while the record for individual items packed within a single minute stands at 228.
Very also extended its order cut-off for next-day delivery from 7pm to 10pm.
Birch added: "Whether working remotely, educating and entertaining the kids, updating their homes or simply wanting to look and feel good, we've given millions of families the items they need via an extensive range of flexible payment products.
"We've done this while moving our company forward operationally and strategically, from continuous digital customer experience improvements and developing our Very Pay platform to extending next-day delivery cut-off, thanks to our highly automated fulfilment centre."
Get the latest fashion news and analysis straight to your inbox – sign up for our weekly newsletter