Topshop has appointed Asos womenswear design director Jacqui Markham to the newly created role of global design director.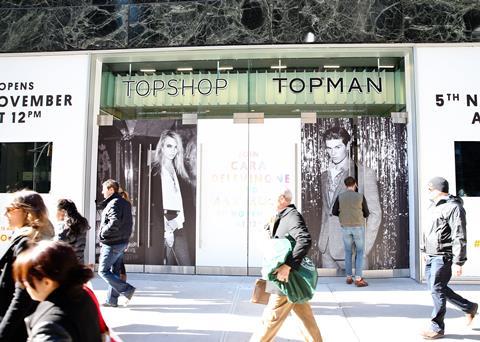 Her move replaces Emma Farrow's role of design director, and Markham will work alongside the creative director Kate Phelan, to oversee the design team of 60 who work in-house at Topshop.
Markham's role will be to re-focus the design and product development of Topshop, while the retailer expands globally.
Markham is returning to the retailer, where she worked for 14 years and rose to design director before her move back to Asos.
Markham who started in her new position this week, said: "I'm really excited about my new role as global design director at Topshop; as we move into a new phase of international expansion and partnerships - our aim continues to be the world's no 1 fashion authority. Strong & cutting-edge design has always been our focus and I hope to continue building on and further strengthening this position."
Markham's CV follows her journey in women's fashion from Oasis and Karen Millen, before joining Topshop where she worked for 14 years before moving to Asos as design director.
Meanwhile, Topshop has been ordered to pay singer Rihanna £1.5m in legal costs on top of damages, after the retailer used her photograph on T-shirts without her permission.