TX Maxx owner TJX Europe's profits increased 15% to $325m (£211.5m) this year.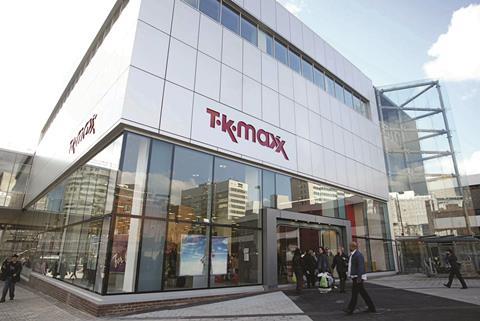 Sales for its TK Maxx and HomeSense stores in Europe were up 11% to $4bn (£2.6bn) for its full year ending January 31st 2015.
Fourth-quarter profits improved 8% to $131m (£85.3m), and sales increased 10% to $1.3bn (£0.8bn).
All figures exclude the impact of foreign currency exchange rates.
The retailer also increased its store footprint in the UK, with the TK Maxx store portfolio increasing from 287 to 305 stores, while HomeSense increased from 28 to 33. The number of European stores increased from 399 to 440.
In its current financial year, TJX Europe expects to add a total of 50 TK Maxx and HomeSense stores, including its first TK Maxx stores in Austria and The Netherlands. The retailer expects to reach 975 stores overall in Europe in the long-term.
Last week, the US retailer reported an 11% rise in global profits to $648.2m (£417.6m) for its fourth quarter ending January 31.