Burberry reported an 8% rise in comparable sales in its third quarter but the fashion retailer said it was hit by the protests in Hong Kong.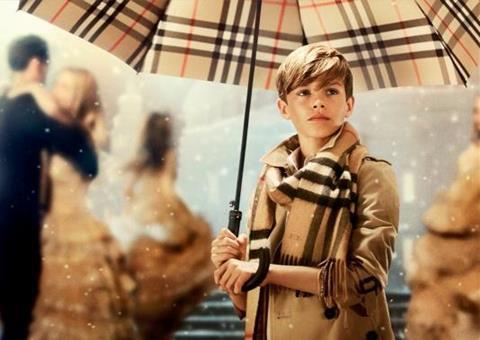 The retailer said retail sales increased 15% on an underlying basis to £604m in the three months to December 31.
Asia Pacific delivered low single-digit percentage growth for Burberry during the period, which it said was primarily due to the disruption in Hong Kong – a high margin market for the company – with comparable sales declining slightly in the third quarter.
Burberry reported a mid to high single-digit percentage rise in sales for Mainland China and Korea. For the Americas, Europe and the Middle East, the business reported double-digit percentage comparable sales growth across the markets.
Chief creative and executive officer Christopher Bailey said: "By product, the relaunch of heritage rainwear and cashmere scarves drove strong growth, reflecting the intensified focus in these core categories, across design, marketing, merchandising and in-store execution. In fashion, runway-inspired ponchos saw exceptional performance.
"Looking ahead, we will bring equal focus to maximising the opportunities of the final quarter – including Lunar New Year – while being mindful of what remains a challenging external environment."
The group added that since November, "there has been a modest improvement from exchange rate movements, but this has been more than offset by, primarily, the slowdown in Hong Kong and the change in the regional sales mix".
Before Christmas Burberry signed up Romeo Beckham to star in its festive advertising campaign.