As Boohoo snaps up Debenhams, Retail Week takes a look at the pack of retailers taking advantage of the acquisition opportunities Covid has created to boost their business. Who are the sector's new power players?
"We used to say that retailers never bought retailers," says PwC consumer markets leader Lisa Hooker.
"Go back three or four years ago – you didn't see that many deals, and you could only name a few 10 years prior to that: Walmart buying Asda, Next buying Lipsy."
However, Hooker says consolidation is a growing trend in the sector. "Before Covid, you'd say there was more consolidation or partnerships as retailers looked to optimise their existing cost base. There were increasing pressures on profitability and you continued to have new brands and retailers coming into the market."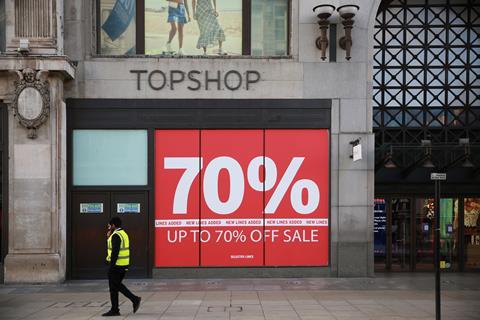 Covid has only accelerated that trend, she says, as more retailers look to make acquisitions and take advantage of the opportunities the pandemic has brought, namely through buying businesses in trouble.
And there's lots of brands in that camp. High street favourites Arcadia, Debenhams and Edinburgh Woollen Mill Group have all tumbled into administration over the past year.

In fact, throughout 2020, 54 retail businesses went bust according to the Centre for Retail Research.
"There's a general expectation that there will be more insolvencies in the market as the government support unwinds, and therefore there's likely to be opportunities"

Rob Baxter, KPMG
And KPMG corporate finance partner Rob Baxter believes the worst is yet to come.
"There's a general expectation that there will be more insolvencies in the market as the government support unwinds, and therefore there's likely to be opportunities for those businesses to be acquired," he explains.
While fashion may have been the category that saw the most casualties in 2020, a wider array of businesses may fall by the wayside this year – particularly those whose online offerings haven't been up to scratch or whose relevance in the new normal has dwindled.
Aside from rescuing struggling retailers from administration, M&A over the next year could also involve the snapping up of up-and-coming brands.
Baxter believes this will largely be focused on DTC brands that have soared to success throughout lockdown.
Wine and beer companies, subscription services, pet brands and health and beauty labels – all of whom have grown over the past year – could be on retailers' shopping lists, according to Baxter.
PwC director for retail strategy Kien Tan, however, believes a wide array of businesses could be up for grabs.
"All of retail is up for play," he says. "Some of the big retailers in the UK have been rumoured to either be for sale or somebody could easily take them over. There's everyone from Boots, which is arguably not sitting well among Walgreens, or even potentially some of the supermarkets.
"It's a buyer's market so you can buy brands to supplement your offer."
With more administrations on the horizon, as well as a swathe of promising new brands coming on to the market, Retail Week explores which retailers look likely to take advantage and what might be on their shopping list.
Boohoo
Just this week, fashion conglomerate Boohoo added another brand to its stable: collapsed department store giant Debenhams.
The online retailer bought the Debenhams brand and website, ditching its stores business, for £55m as it bids to "grow the group's target addressable market" and push into beauty, homewares and sports.
It now plans to rebuild and relaunch Debenhams' website into "the UK's largest marketplace across fashion, beauty, sport and homeware".
The group highlighted that Debenhams' current website is one of the top 10 UK retail websites by traffic, with more than 300 million visits per year.
Debenhams is the latest buy for the acquisitive etail group, which over the last few years has snapped up Oasis, Warehouse, Karen Millen and Coast and transformed them into online-only businesses. It has also snapped up etailers MissPap and NastyGal.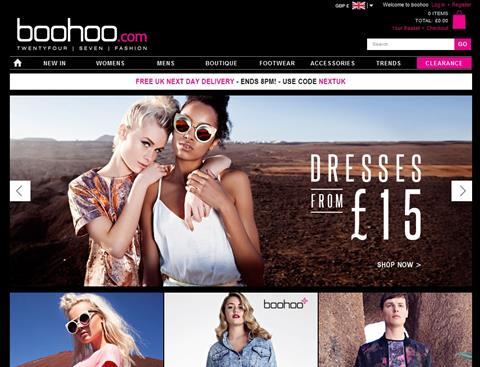 Expect more acquisitions from Boohoo. The etailer fundraised £200m in May 2020 with the specific aim of taking "advantage of numerous opportunities that are likely to emerge in the global fashion industry over the coming months" – so is therefore likely to pounce on businesses that falls from grace in 2021.
While the retailer carved out its niche in the 16- to 25-year-old market, its recent acquisitions have expanded its appeal to a wider range of shoppers.
Fashion is likely to remain its core focus. It has expressed interest in buying Topshop out of administration, although it is understood to not be the frontrunner in the auction.
"Fashion is a big opportunity because there are a large number of legacy, mid-market fashion brands that may have over-expanded or lost their way that still have value"

Kien Tan, PwC
Boohoo is also weaker in menswear than its core womenswear market – although it has been growing its BoohooMan offer – so this could be a focus for potential investments.
"Fashion is a big opportunity because there are a large number of legacy, mid-market fashion brands that may have over-expanded or lost their way that still have value," says Tan.
"Arguably, there's the biggest transformation happening in fashion out of all the categories – it's moving from store-based to online quicker than any other category.
"Covid has hit them hard, so you've got retailers who are currently looking for a white knight but do have long-term potential."
Beauty, sportswear and homewares acquisitions could be on the cards as Boohoo seeks to grow these categories.
Potential shopping list: Topshop, Topman, Miss Selfridge, Burton, French Connection, Quiz, Thomas Pink, Jigsaw, Oliver Bonas, Monsoon Accessorize
Frasers Group
Mike Ashley has always been an opportunistic buyer of brands in trouble and is likely to see an opportunity to further build his retail empire during the crisis.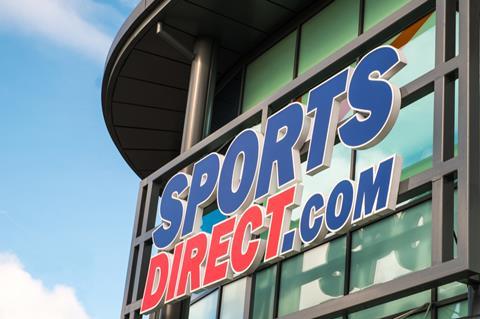 Frasers Group, which currently consists of Sports Direct, House of Fraser, Jack Wills, USC, Flannels, Lillywhites, Game and Evans Cycles, has expressed an interest in purchasing Arcadia's stable of brands and has attempted to buy Debenhams out of administration.
While these acquisitions have yet to come to fruition, Frasers has already engaged in M&A since the turn of the year, snapping up premium fashion retailer Psyche, which operates a store in Middlesbrough as well as a website.
Ashley has also been steadily building up his stakes in Mulberry and, just this month, grew his share in Hugo Boss to more than 15%. He could potentially look to acquire the luxury brands to complement his Flannels fascia.
With deep pockets and a portfolio that expands into areas as wide as department stores, gaming and bikes, it's likely Frasers will throw its hat into the ring for any brand that falls this year.
Potential shopping list: Arcadia, Mulberry, New Look, Monsoon Accessorize, Paperchase, Hugo Boss
The Hut Group
Categories such as vitamins and supplements, beauty and baby products have proven resilient during lockdown and KPMG's Baxter believes retailers outside the fashion space will make acquisitions in these areas, particularly for businesses with subscription models.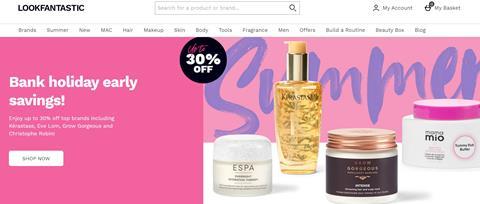 Look Fantastic owner The Hut Group already owns beauty subscription box Glossybox, but the retailer could invest in more businesses of this ilk. There's a plethora of exciting new names, such as deodorant brand Wild, women's razor specialist Estrid and Harry's shave club, which would all make smart additions to The Hut Group's portfolio.
"People are looking at subscription models for everything," says Baxter.
"We're all sitting at home a bit more, our lives are boringly predictable, so if you're ever going to have a subscription it would be now.
"We're starting to look ahead to the next couple of years where it's likely to be very difficult economically, so what are the elements of the market that are more recession-resilient? Pets, baby and maternity, vitamins, minerals and supplements," he adds.
"For obvious reasons, people are more concerned about their immunity, so that's an area that's done well, and done well online."
The Hut Group has always been highly acquisitive and snapped up a number of businesses in multimillion-dollar deals last year, including luxury skincare brand Perricone MD and US beauty website Dermstore.
Other popular skincare brands such as Pixi, Nip + Fab and Rodial could also be attractive acquisitions as THG seeks to become "the world's leading pureplay speciality beauty brand owner and retailer".
Potential shopping list: Estrid, Harry's, Wild, Nourished, Pixi, Nip + Fab, Rodial
Next
Next is looking to build its platform business by adding new partners to its online offer, including through acquisition.
The retailer, which pulled out of the auction to buy Topshop last week, snapped up 51% of Victoria's Secret's struggling UK business last year and could potentially make further fashion and lifestyle acquisitions.
Next's online platform and high street presence make it the perfect partner or buyer to revive struggling brands.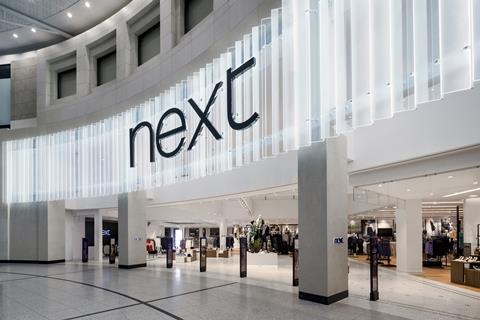 "Next has openly said, with its Victoria's Secret joint venture, that it's not interested in designing the clothes. It's looking to provide the platform to sell to its customers using its strengths in catalogue, multichannel, credit, pop-up stores, etc, but it's not going to design the lingerie," says Tan.
"The timing is really good because there's arguably less competition for some of these brands," he adds.
"If you look at Topshop as an example, there aren't as many financial bidders in the running for it. It's not like private equity is competing for some of these assets, which actually means that it's the perfect time for retailers.
"If you're a well capitalised retailer, it's a good time to be doing these kinds of transactions."
Next has also made ventures into the beauty space with the launch of its Beauty Hall by Next concept, which launched in October.
It bought beauty specialist Fabled by Marie Claire in 2019 in a bid to make its offer more premium, so it could also seek to make beauty and skincare acquisitions in the near future.
Potential shopping list: Arcadia, Monsoon Accessorize, Quiz, White Stuff, Pixi, Neal's Yard Remedies, Eve Sleep
Marks & Spencer
Marks & Spencer started off 2021 with the acquisition of struggling retailer Jaeger, previously part of the collapsed Edinburgh Woollen Mill Group, which could spell more purchases for the retailer.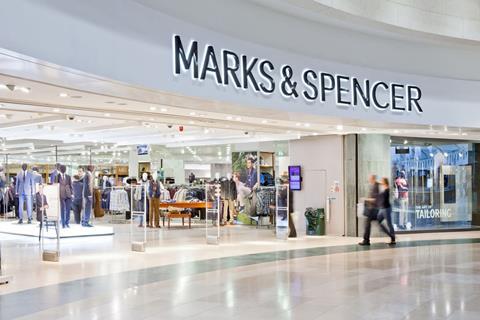 M&S' fashion arm has struggled for some time and the retailer is taking a leaf out of Next's book by adding more third-party brands to its offer to win back clothing shoppers.
The retailer has just unveiled partnerships with Joules, Phase Eight, Hobbs and Seasalt to sell their brands both online and in stores once they reopen, but it could also be looking to purchase brands outright.
M&S lost out in the race to buy Victoria's Secret to Next, which would have helped it in its bid to become a similar kind of fashion platform. While the Jaeger acquisition is a step in the right direction, M&S will need more brands in its portfolio to compete.
Meanwhile, food acquisitions could also be on the menu. After the success of its food boxes in the first lockdown, M&S now offers them through its partnership with Ocado, and the obvious next step could be to invest in a recipe-box business.
Potential shopping list: Arcadia, Monsoon, White Stuff, Gousto, Pasta Evangelists, Oddbox
The grocers
While Baxter, Hooker and Tan didn't specify which grocer could be looking to make acquisitions, all three agreed that it could be on the cards following the sector's huge successes during the pandemic.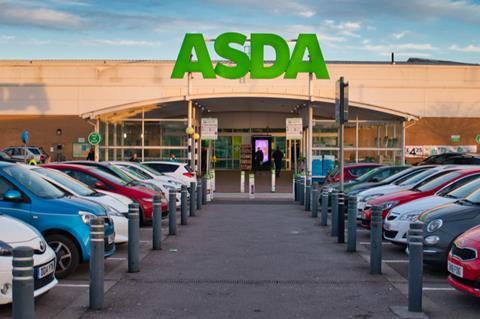 Baxter says there is a "strategic need" for supermarkets to buy businesses because "either they need more DTC exposure or because they see an opportunity to buy businesses to enhance their range, and there's a lot of targets around".
Baxter predicts that DTC space players such as Virgin Wines and Beer52 could be on the grocers' wishlist, while Hooker points to new models such as recipe boxes.
French supermarket giant Carrefour expanded into meal kits back in 2018, buying French market leader Quitoque.

In a sign that British grocers could follow suit, Waitrose was in the running to purchase Mindful Chef in September last year. Although it lost out to Nestlé, it could be eyeing another acquisition in the same space.
Baxter also makes the argument that grocers could use opportunistic acquisitions to boost specific areas of the business. For example, buying a struggling fashion label to boost its own clothing arm.
It emerged over the weekend that Asda's new owners, the billionaire Issa brothers, are in talks to buy Topshop.
Tan and Hooker also note that home and DIY is "due a resurgence" and says the grocers could look to acquire or partner with a homewares retailer, much like the Sainsbury's acquisition of Argos and Habitat in 2016.
Potential shopping list: Dorothy Perkins, Gousto, Pasta Evangelists, Oddbox, Homebase, Virgin Wines, Beer52
JD Sports
JD Sports is another retailer that has historically been highly acquisitive, having bought businesses including Millets, Blacks and a plethora of international brands such as Finish Line and Sprinter.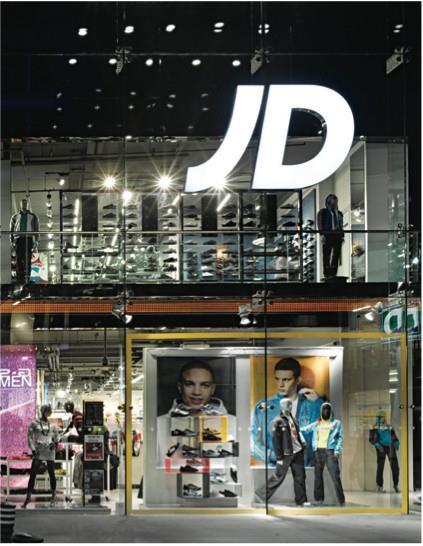 The retailer has been eyeing opportunistic acquisitions such as Debenhams, which it attempted to buy last year before pulling out of the race, and Topshop, for which it is reportedly joining forces with US-based firm Authentic Brands to make a bid.
JD is likely to stay within the fashion space with its future acquisitions, but has made it clear that it is looking to expand its portfolio.
With athleisure on the rise, JD could also be well positioned to take a growing brand off the hands of private equity owners, in a bid to capitalise on new operating models and routes to market.
"Somebody like JD Sports can potentially pay more than a pure financial buyer because they have a platform to plug into and therefore can make more cost savings"

Kien Tan, PwC
Tan says: "Somebody like JD Sports can potentially pay more than a pure financial buyer because they have a platform to plug into and therefore can make more cost savings."
Potential shopping list: Arcadia, END, Sweaty Betty, Gymshark, Shoe Zone, New Look, Superdry
Authentic Brands
One international firm that has become quite prominent in UK deals is Authentic Brands, currently chasing Topshop.
The New York-based business, which was set up by former Hilco chief executive Jamie Salter in 2010, has been snapping up many retail brands including Barneys New York, Forever 21 and Aéropostale.
Authentic Brands, which also cast its eye over Debenhams, is set to open an Office in London this year.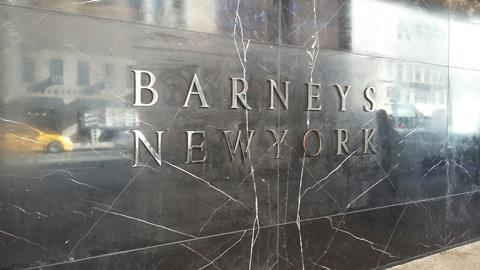 "If you look at its portfolio, it's basically every legacy brand there is – they own everything from Brooks Brothers to Forever 21 now," says Tan.
"The fact that they're doing this model in the US makes it natural that they look to do the same thing in other markets, given that some of their US brands are going to want to expand to new markets as well.
Partnerships like the one with JD could be the way forward for Authentic Brands to give it knowledge of the UK market.
Potential shopping list: Arcadia, New Look, Superdry