US-based Wolverine Worldwide, which also owns Merrell, Sperry and Hush Puppies, has announced job cuts at Sweaty Betty to safeguard its long-term growth.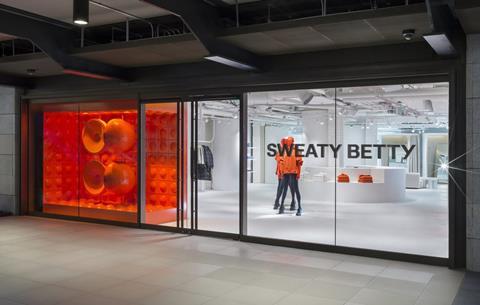 Sweaty Betty's owner said the sportswear retailer will now report to its London-based international group, which handles operations outside the US.
As a part of the transition, Wolverine Worldwide will be consolidating its London office space and proposing a UK workforce reduction to better align Sweaty Betty's cost structure to its other brands.
In a statement, the company said: "This move will more closely align Sweaty Betty with Wolverine's global centres of excellence."
Wolverine Worldwide acquired the activewear brand in August 2021.
Brendan Hoffman, Wolverine Worldwide's president and chief executive, said: "Bringing Sweaty Betty under [president of international] Isabel Soriano and the international group fits perfectly with our strategy to prioritise resources and support to the brands with the biggest global growth opportunities.
"Our regional teams have deep commercial experience in key international markets and are well-positioned to bring their sourcing, logistics, technology and operational expertise to help accelerate Sweaty Betty's growth."
Julia Straus, chief executive of Sweaty Betty, said: "These decisions were not taken lightly but are necessary in order to position Sweaty Betty for long-term success."
Straus is set to leave the business in June 2023 and return to the US. The hunt for her successor continues.
Soriano said: "I am excited about the future opportunities for Sweaty Betty, leveraging the full resources and expertise of our global team to support and enable the brand's mission to empower women around the world through fitness and beyond.
"I look forward to partnering with Julia as we work through this transition over the coming months."
Get the latest fashion news and analysis straight to your inbox – sign up for our weekly newsletter