Superdry has reported an "encouraging start" to the golden quarter despite a dip in sales overall.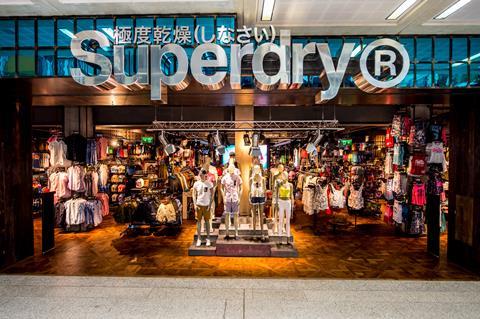 The fashion retailer recorded that group revenues were down 8.8% year on year in the eight-week period to October 23, while sales also dipped 2.4% in the 26 weeks to the same date.
Store sales grew 2.5% during the eight-week period compared with last year, while ecommerce sales were down 20% against strong comparables but up 6.6% on a two-year basis.
Superdry chief executive Julian Dunkerton told Retail Week: "October is the important part – how is the new product resonating with the consumer? And I'm delighted that through October the two-year like-for-like is up 7.9%.
"We are positive all the way through October and positive on a gross margin basis, too. We are very well set up for Christmas and the product is really resonating, particularly our women's jackets, which were 242% up compared with FY 2020.
"Our range is better, broader and more fashion-forward than it has been for a long time."
Superdry is planning a smaller event for Black Friday this year as it continues to lean into full-price selling.
Dunkerton is also positive for the upcoming Christmas season.
He added: "We are well prepared and we're really looking forward to what will be a strong Christmas for us.
"Everything has been four to six weeks late, so what would have come in in September came in October, but that's why our October numbers are brilliant and why it will continue as the product flows throughout the period."
Superdry is set to open a new Oxford Street flagship next week, which will act as an influencer and wholesale hub.
The new store has a "New York vibe", according to Dunkerton, and will feature a gin and juice bar as well as a vintage Nike shop.
Get the latest fashion news and analysis straight to your inbox – sign up for our weekly newsletter