Sport Direct is to launch a chain of budget gyms offering monthly membership for £5 in a bid to disrupt the fitness market.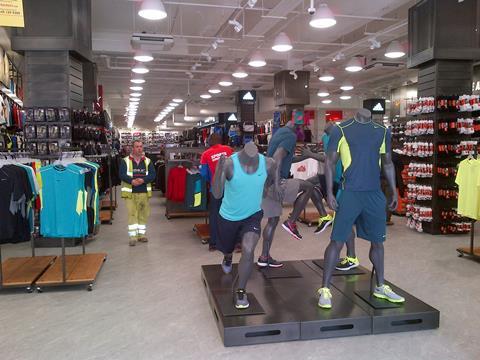 The sports retailer has long-term plans to open 200 gyms in the UK after acquiring a tranche of LA Fitness sites, which it is in the process of rebranding.
It is preparing to open its first site next month, a 20,000 sq ft former LA Fitness unit, which will open in Aintree, Liverpool, adjacent to Sports Direct's store there. It will be followed by a second gym in Keighley, West Yorkshire.
Sports Direct's aims to tempt people with a promise of "affordable fitness" with a budget £5 monthly fee and initial start-up fee of £10. The retail group said it will "revolutionise the market".
Sport Direct acquired the sites in August following a CVA deal by LA Fitness to shed 33 of its gyms.