The sportswear retailer has partnered with automated parcel machine (APM) service provider InPost, dropping print-at-home return labels as it looks to adopt new technology.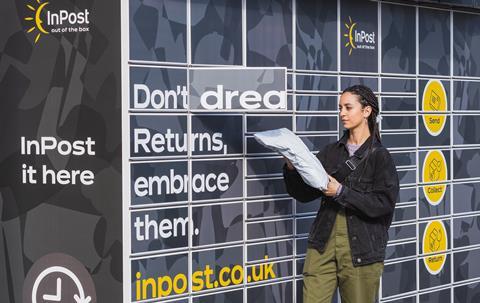 The new service will allow online shoppers to return purchases by scanning a QR code and depositing their items in an InPost locker, eliminating the need to print a return label.
InPost said this would increase consumer convenience as 30% of online shoppers lack access to a printer at home.
The service provider has more than 5,000 parcel lockers across the country placed in easily accessible locations such as train stations, supermarkets, petrol forecourts and on high streets, with the majority available 24/7.
InPost International chief executive Michael Rouse said: "Consumer expectations have changed dramatically over the last few years. Today, they expect — and even demand — convenience at every touchpoint.
"As such, for retailers, returns are becoming a huge part of the customer experience. Indeed, today they're core to driving customer lifetime value.
"By joining forces with Sports Direct, we are supporting their ambitions to offer super convenient returns to their customers. We look forward to seeing where this partnership takes us."
A spokesperson for Sports Direct added: "We are constantly looking for ways to improve our consumer journey and to create a seamless beginning-to-end product lifecycle.
"Our partnership with InPost will help generate a smooth process for our consumers when returning online purchases by using QR code technology."