Skechers has promoted Richard Parker to managing director for UK and Ireland.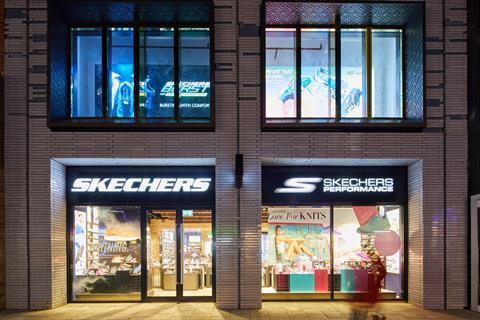 The role was previously held by Peter Youell for 18 years, during which time Skechers grew from a £10m to £200m business in the region.
Youell has transitioned into an adviser role for key international projects at the company.
Parker first joined Skechers 22 years ago and has "held nearly every position within the UK and Ireland sales division".
He began as an area sales manager before handling key national accounts, including QVC and Amazon, and then taking on the role of national sales manager for Skechers UK and Ireland for the last four years.
David Weinberg, chief operating officer at Skechers, said: "We celebrated the 30th anniversary of Skechers in 2022 with the company's international business just shy of 60% of our total sales, a new annual record at $7.4bn (£5.8bn). Our UK business was a key contributor to that growth."
"As we look to drive growth across the UK in the coming years, we have promoted Skechers veteran Richard Parker to managing director of Skechers UK and Ireland.
"We believe that with his varied experience, business acumen and success within the organisation and market relationships, he will excel in his new role – one aptly served by Peter Youell for nearly 20 years.
"The energy and support Peter gave his team, creating a collaborative organisation and developing each member's strengths to all work, elevated the brand and helped establish a foundation for future successes."