Shop Direct will rebrand to The Very Group later this year to better reflect its powerhouse division, boss Henry Birch revealed at Retail Week Live.
Very.co.uk, which was launched 10 years ago, "continues to be the powerhouse and perform above market growth", Birch said.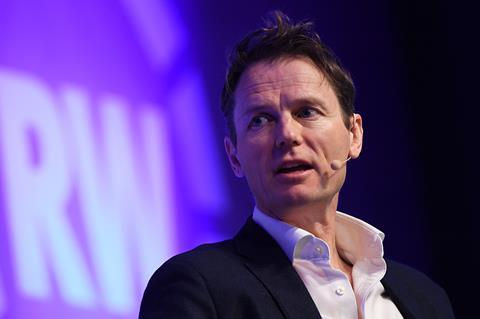 "Shop Direct as a brand doesn't mean anything to the UK public," he added. "The new identity will also help to foster an even closer emotional connection between our people and our customers, which is vital as we continue to improve our proposition and deliver the best possible shopping experience."
The retailer's new corporate identity will support the group's aim to recruit hundreds of data and technology staff over the next two years by drawing on Very's widespread brand awareness.
Very has been responsible for driving growth at Shop Direct. In its last full-year results, sales at the division rose 9.9% to £1.3bn, while Littlewoods' revenue decreased 14.5% to £569.7m.
Data and logistics
The group will also focus on voice activation and honing its data capabilities over the next year.
"My view is that data should be the lifeblood of our company, enabling every single function," Birch said.
"Every part of the business would rely on data," he added. "We are doing interesting work around recommendations, a very small project looking at how we get more emails to be opened by our customers based on the subject line."
So far, the retailer has increased its open rates by 26%.
This year will see another big change for Shop Direct as it closes three of its warehouses based in the North East of England.
The warehouses will be relocated to the East Midlands and consolidated into one large warehouse standing at just under 1 million sq ft.
The move will see employee numbers decrease from 1,500 to 800, saving the retailer £25m per year, but will also bring customer benefits including a midnight cutoff compared with 7pm for next-day delivery. There will also be options for same-day delivery.
Watch: Shop Direct boss Henry Birch on rebranding and strategy
1

2

Currently reading

Shop Direct to rebrand as Very, boss Birch reveals