Shop Direct has made head office redundancies after implementing new technology which has made some roles obsolete.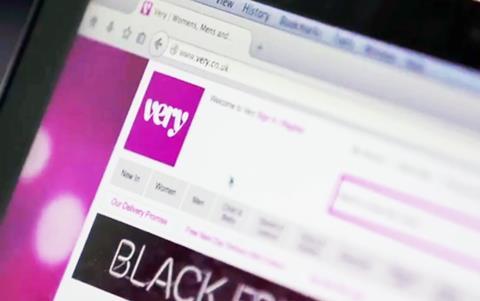 The retailer said it is restructuring the business to meet the changing needs of its customers.
Chief executive Alex Baldock said: "Our customer is changing fast and we need to keep pace with her. Amongst other initiatives, that means investing in cutting-edge technology and processes to become the world-class digital retailer she wants, and ensuring we have the best platform to deliver that ambition."
The technology will allow the retailer to automate the way products are added to its website and is being introduced as part of Shop Direct's investment into ecommerce.
The new IT system will result in the loss of 95 jobs by the end of June. The retailer's workforce stands at 4,700 at present.
Automation
Baldock told Retail Week the new IT system was a big change for the company, moving it from manual to automated systems to update products on the website.
He said when a retailer like Shop Direct has upwards of 100,000 SKUs, it is important to be able to automate uploading products as part of its publishing package. He said it will allow Shop Direct to move to "world-class digital publishing" and improve product availability and speed to market.
The digital asset management platform, which is being supplied by CLX Europe, is part of Shop Direct's £100m investment over three years into data, ecommerce, personalisation and IT.
"Our customer is changing fast and we need to keep pace with her"

Alex Baldock, Shop Direct
"We're pleased with our progress over the last two years. We've moved the business into profit for the first time in a decade and are in good shape to continue to grow both sales and profit over the coming years," said Baldock.
The system will be live by the end of June this year and will also allow Shop Direct to improve its personalisation features. "This is one of the areas we're putting a big bet on," he added.
When asked whether there might be more job cuts to come, Baldock said the business is on a journey that is without an end point, but the 95 loses are all Shop Direct has planned for now.
"As the technology evolves, we'll keep evolving as our customers and technology keeps changing," he said.
Job cuts
The roles affected will be mainly in Shop Direct's creative department, as well as buying, central merchandising, scheduling, planning and delivering, and a small number in customer experience and operations.
Most of the jobs are based at the business's Liverpool head office, and there will be a small number of cuts to the operations team in Greater Manchester.
Shop Direct said it began talks with unions yesterday, and affected colleagues have been briefed on the proposals. The consultation process will last at least 45 days.
The retailer said it will speak to colleagues in detail about redundancy packages and the possibility of moving affected staff to different departments.
"This is, of course, a tough time for some of our colleagues. I'd like to take this opportunity to say a big thank you to all of our people for their support and commitment as we continue our transformation," said Baldock.