Etailer Very.co.uk has launched a new-look iPhone app featuring a search function that uses image recognition technology.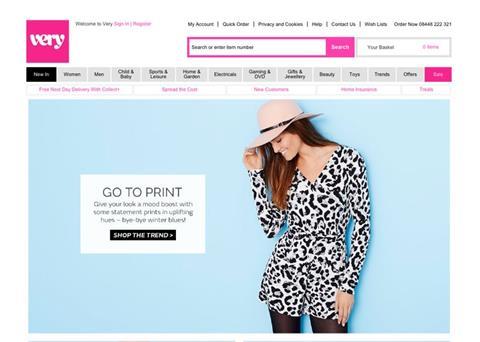 Very owner Shop Direct said it has rolled out the app in a bid to give its customers an "easier" and "more engaging" user experience.
The app includes image recognition technology that allows shoppers to take pictures of clothes they like and use them to search for similar styles in Very's range.
Search and browse options on the app have also been upgraded. Shop Direct bosses said this will allow for "smoother and faster navigation" of Very.co.uk's fashion lines.
The app is the etail group's first transactional shopping app, giving customers the option track their orders and make payments on-the-go.
Mobile orders accounted for 58% of Very.co.uk's sales during the Christmas trading period.
Shop Direct ecommerce director Jonathan Wall said: "Mobile sales continue to grow at pace.
"Customers are shopping when they want, where they want and mobile is making this possible. A world-class app is now a must-have.
"Our new Very.co.uk app will make our customers' shopping experience smoother, slicker and speedier than ever before."
Shop Direct has initially launched the app on iOS, which accounts for more than 50% of traffic to its websites, but bosses are planning to launch the app on Android later this year.