Fast-fashion retailer Shein has unveiled the opening of its new EMEA region headquarters in Dublin city centre, Ireland, which will function as "the heart of Shein's operations in the region".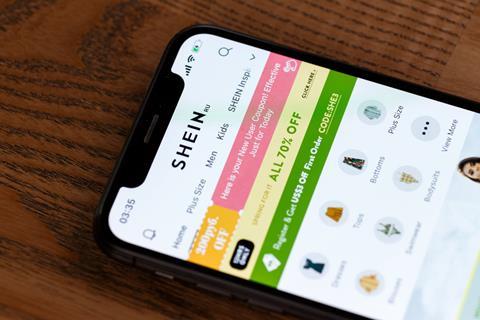 The new HQ will house Shein's strategic IT hub for Europe, the Middle East and Africa as part of the retailer's plans to build on its commitment to local economies, consumers and communities.
Shein's new headquarters will create 30 "key" job roles within the business, with a "view to increase that number as the company grows".
Shein said in a statement that the growth of its workforce will be across departments including data analytics, security engineering, finance management and legal.
The Chinese retailer also confirmed plans to expand its Shein graduate programme in Ireland and continue to grow its in-house fashion incubator programme, Shein X, as part of its efforts to "empower local entrepreneurs".
Shein also revealed plans to open 30 pop-up stores across the EMEA region this year, the first of which opens today at Opera Lane in Cork, Ireland, and will welcome shoppers until May 17.
Shein global head of government relations Leonard Lin said: "I am delighted to launch our EMEA headquarters in Ireland. Ireland's pro-business environment and great access to talent make it an excellent hub for companies, including Shein, to manage and grow our business in the region.
"Our Dublin office opening marks an important milestone in Shein's growth in EMEA – which is one of our most important markets.
"We look forward to contributing to the growth of the local economies and to supporting local communities."