Full-year sales jump 53% to £43.4m
Pre-tax profits soar 79% to £3.7m
New websites in France, Germany and Australia boost international sales
Sex toy etailer Lovehoney has revealed a 53% jump in full-year sales fuelled by the continuing popularity of Fifty Shades of Grey.
The pure-play retailer, which holds the official worldwide licence to Fifty Shades, said revenue increased to £43.4m in the year to March 31.
Pre-tax profits soared 79% to £3.7m in the year to March 31, which the etailer attributed to improvements made to its website including making it more accessible via mobile devices.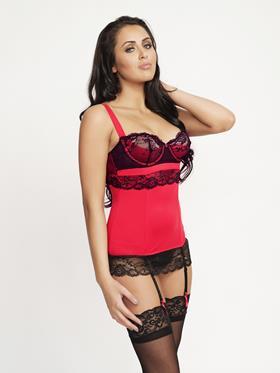 Overseas sales also grew over the period from £4.5m to £12m thanks to the launch of new websites in France, Germany and Australia. This also led to a 39% increase in global staff numbers from 120 to 167.
Lovehoney co-founder Neal Slateford said: "We have enjoyed another record year – growing market share and attracting a significant number of new shoppers as the switch from high street to online gathers pace. Mobile sales continues to rise rapidly and we have responded with key improvements to our website."
He added the international success of the Fifty Shades of Grey brand helped to boost sales, alongside structural changes made within the company and celebrity endorsements, including Marnie Simpson from Geordie Shore.
The etailer is now seeking new licensing opportunities and celebrity endorsements. In September, it launched a new range of Motörhead branded sex toys, endorsed by the heavy metal band's lead singer Lemmy.
Slateford added: "The infrastructure put in place in 2015 is ensuring that the company is turning the strong turnover growth into strong profit and cash growth."