Retail sales volumes in September slipped 0.3% month on month as demand for fashion slumped in the unseasonably warm weather.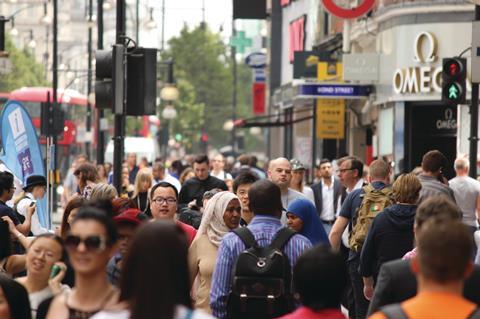 Textile, clothing and footwear sales tumbled 7.8% month on month in September – the biggest monthly fall since April 2012 – due to the warm weather, the Office for National Statistics said. On a year-on-year basis, sales in the category fell 4.1%.
However, compared with September 2013, overall retail sales volumes were up 2.7%, marking the 18th consecutive month of year-on-year growth, which is the longest period of sustained growth since May 2008.
Sales values fell 0.6% month on month, but were up 1.3% year on year.
Optimistic on consumer spending
Barclays head of retail and wholesale Richard Lowe said: "While September saw sales of clothing dip due to unseasonably mild weather, overall, we are still surprisingly seeing year-on-year growth.
"Retailers are now concentrating on the months ahead and are feeling optimistic about consumer spending over the festive period. Many retailers will now be focusing on popular shopping events like Black Friday, with themed promotions to entice shoppers into stores and online in the hunt for a bargain."
Lloyds Bank commercial banking managing director retail sector Keith Richardson said: "With much of the country bathed in sunshine retailers were left to count the cost of September's unseasonably high temperatures.
"After splashing out at the start of the year it looks like consumers have become more selective with their purchases. Retailers will hope this is simply a case of shoppers pausing for breath rather than anything more serious."