Ted Baker boss and founder Ray Kelvin shared the secrets to the brand's success in his keynote speech at Retail Week Live.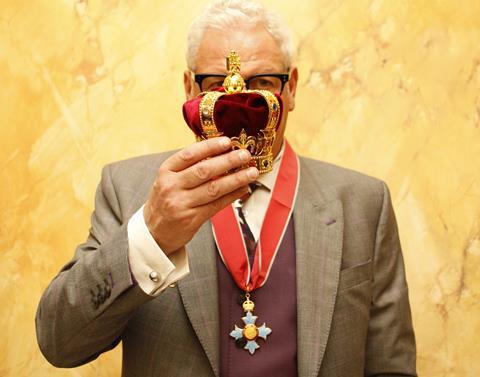 Ted Baker boss Ray Kelvin spoke about what made the business different and the importance of putting people over profit.
Kelvin said: "We are a business that has a very different dynamic to grey corporate structures.
"There were only three of us at the start and it was built on a special feeling of doing stuff in our way. People can copy our clothes but they can't copy the way we think or the way we do things."
Kelvin still works on the shopfloor of Ted Baker, now a FTSE 250 company with stores in 37 countries. He believes that one of the keys to its success is the "indoctrination" of staff into the Ted Baker way of doing things.
"Everyone should be on the same page," he says. "The first thing you get on the first day here is business cards. You make them feel entrepreneurial, make them feel like the guvnor. How many businesses do you get that in?
"You indoctrinate people into the business. It's about people, product, passion, profit."
He added that the longevity of most staff's careers was both help and hindrance.
"One of our weaknesses is that we don't recruit well at a senior level – it doesn't work for us," he says. "But we have store managers who have been in the same store for 10 or 20 years who journey around the world teaching international managers how to run their store."
Kelvin said Ted Baker would "resist ever being a formulated roll out".
"We are in 37 countries and it takes a lot of work because every store in the world is different. There is a consistency in design and approach but it is Ted at 10 paces."
Ted Baker was not always an international success story. From opening its first store in Glasgow, at which Kelvin's mother worked on the tills, it took eight years to run a profit.
Despite this, Kelvin is adamant that money is not a motivating force and prefers to focus on improving the business above all else.
"Do it better, you'll probably get more [money]," he says. "But don't think about money itself. Make your margin and don't be greedy."
Keep up-to-date with the latest from Retail Week Live
Don't forget you can follow all the latest news and analysis from Retail Week Live here