Hawes & Curtis and Ghost boss Touker Suleyman has said that he believes the fashion retailer can compete in the tough American market.
Speaking at Retail Week Live, Suleyman said that the "next step" for the brand was the US market.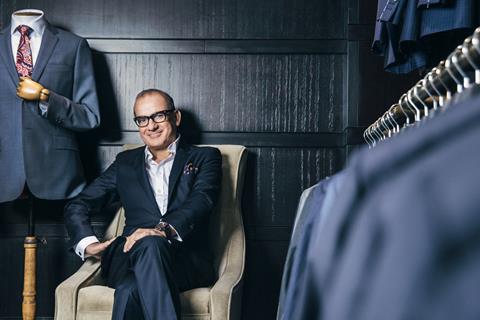 He singled out Ralph Lauren and Brooks Brothers as retailers with which the brand could compete.
The retailer is currently relaunching the shirts maker, turning it into a lifestyle brand over the coming 18 months.
Suleyman added that he believed that the brand was the biggest asset of any business.
He maintained that the secret to seeing a brand's potential was to analyse its unique selling point. He said: "What does the consumer relate my brand to and how do I get my brand out there and build it?"
Suleyman also spoke about having a hands-on approach to the business.
He said: "All a lot of retailers are worried about is like-for-likes and margin. Get your hands dirty, be on the shopfloor and talk to your customers.
"Don't take your eye off the ball, you need to focus. If you have a bad season you go backwards. After every season the book is closed and it's a new chapter. You have to keep it going."