John Lewis and Shop Direct discuss how innovation is engrained in their culture as technology plays an ever-increasingly role in retail.
Jonathan Wall, group ecommerce director at Shop Direct, said that "true innovation comes from within" the business, and cited a recent company-wide hackathon the company had run.
"Some of the ideas came from parts of the business that you wouldn't expect…true innovation comes from within the business…we're looking at how we can expand that.
"For example, Google lets staff have 20% of their time to do what they want. We're not suggesting we'd do that but freeing up time and giving [staff] the process to do that is important for us."
Wall said during a discussion on working with startups that the owner of Very prided itself on learning from its mistakes when it came to innovation.
"We don't want to fail but we are learning from failure and celebrating from that learning. We come from a catalogue business and if we made a mistake it would have lasted six months but now online it just lasts a few hours."
Online channels
Sarah Venning, director of strategy and planning at John Lewis, said that technology in the past 15 years had become a strategic battleground. "It's an area we've had to get smart on quickly," she said.
"It's part of our organisation, it's part of our DNA….we work with startups, in our online team we have a UX lab…with our digital innovation lab we have a very tight team that focuses on bleeding-edge technology that's not necessarily going to be rolled out in three months or a year, but it could transform the business in three years-plus."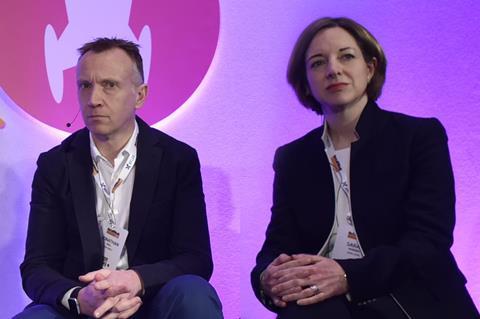 She said that the retailer can't just focus on the short term but needs to "look futher out and kick around new ideas that feel totally radical.
She added: "We do like to keep that longer-term lens, those crazy ideas might transform how we do business."
Keep up-to-date with the latest from Retail Week Live
Don't forget you can follow all the latest news & analysis from Retail Week Live here.