Rent the Runway's tech boss has insisted the business will not use "gimmick" technology in a bid to help customers select the right-sized garments online.
The online fashion rental platform's chief technology officer and head of product Josh Builder said there was "a lot of work to do" around technologies such as 3D scanning and augmented reality before it would feel comfortable using them.
Builder said Rent the Runway instead places more importance on "the feedback loop", asking its subscribers questions to establish their personal preferences around fit.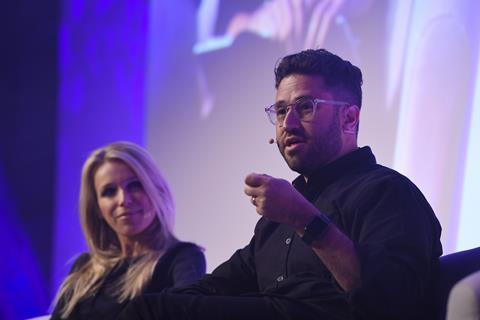 Speaking at Retail Week's Tech. festival today, Builder said: "We think about fit differently. Yes, we map stuff, but I cannot tell you the number of companies out there in the world who have come up to me and said: 'We have the most amazing product for you. We are going to 3D scan somebody's body, take all of your product DNA and have this amazing screening.'
"You should see somebody telling a room full of female executives that you have to step on a scale and take an image of your body. None of that is actually going to work – and frankly, it's not the type of fit we care about.
"We're not after the notion of: do we have the measurements of this garment, do we have the measurements of this body, and is there something we can do to make a picture of you? We see all the time that people with the same body type and the same fit are going to have all kinds of personal preferences. People might like it tighter in the chest or looser in the chest, for example."
When asked if augmented reality could be the answer, Builder added: "I don't feel that AR is, for us, where it needs to be to get a sense of whether something will fit you.
"There is a tremendous amount of false positives that can come from trying something on in your [virtual] mirror, then get it, and have it not work out.
"It's not never, but I think there is a lot of work to do. For us, at the moment, it would be a bit of a gimmick."