Euan Sutherland, Supergroup's new boss, discusses tough trading conditions, cost savings and discounting.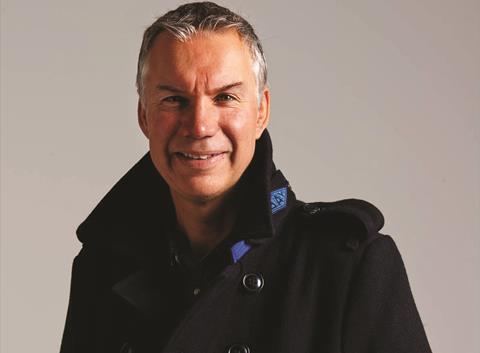 Was the main reason for the 30% decline in profits the warm weather?
It was a tough period of time for all retailers – we have a higher mix of outerwear, that has left us with a bit of a stock overhang and we have a cost profile that is difficult to deleverage in a short period of time, particularly in the lead up to peak season.
Has the warm weather forced you to run discounts and take a hit on margins?
The margins for the first half are very strong, that is to do with restructuring of our wholesale business.
"We are not a discounter; the brand is in good health"

Euan Sutherland, SuperGroup
We are not a discounter; the brand is in good health. We have had double-digit growth in awareness, consideration and purchase over the last three years.
We do some promotions in-store on individual categories where we are a bit heavy on stock.
We will continue to do category promotions through Christmas but you won't see us go on sale. You won't see any big red point of sales in our stores. We will maintain our shape up and through Christmas and beyond.
We are slightly more amplified on some of our promotions just because we are trying to move a bit more stock than we had anticipated.
Where will you make the cost savings you have outlined for the second half of the year?
We are investing in growth because we are a growth story globally but we have now got to a size where we need to look at efficiencies.
One of the biggest costs we have got is handling stock and we need to lower that level of stock and manage it better from the distribution centres and into the back door of the store and take some pressure off our retail colleagues in-store.
Will some of the cost efficiencies be around staffing levels?
We will always look at being the most efficient we can but we want to deliver the best customer service to maintain the brand position.
I don't have any big numbers or thoughts on staffing numbers as part of that efficiency.
Will you be maintaining staffing numbers or is it yet to be decided?
These things are constantly under review, the major story for us is we are adding colleagues as we grow around the world.
We are opening new stores and supporting expansion plans with more stock and staff.
How will you mitigate for the weather in the future? Will you move to more of a fast fashion model?
There is an opportunity to do some of that in-season reaction and we can do that better.
However, most other retailers will have suffered from an extraordinary period of warm weather, I don't think anyone could insulate themselves for that.
What were the reasons for you having shortage of stock on the summer range?
It was a very small part of the stock, it was high summer product that we ran out of, there was a huge demand for it and we ran out of shorts. That is learning we have already built into spring summer 2015.
Why was there a mixed reaction to the spring/summer range?
We felt we had drifted away from the Superdry signature on the product, so it was less identifiable as a Superdry branded product.
The benefits of Julian [Dunkerton] looking at product with James will see the consistency of brand value delivered in every product.
What was the reason for online dropping to 10.2% of total sales?
Online is still a very important big part of our business and is growing. Online sales are up double-digits in the first half.
We are a growing and relatively young business, so we are growing our bricks-and-mortar and online business at the same time. Both channels are in growth.