Jewellery retailer Pandora has launched its My Pandora rewards scheme in the UK, allowing shoppers to earn points and enjoy "personal offers and unique benefits".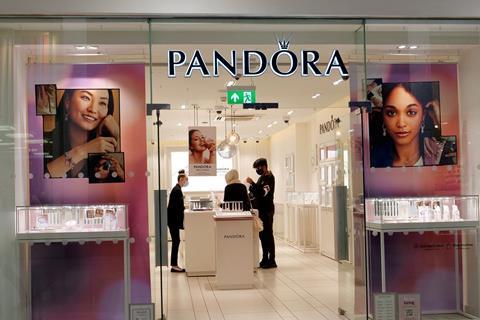 The new loyalty scheme will be available online and in all of Pandora's 216 stores across the UK, with shoppers receiving a point for every £1 spent.
Pandora said the scheme is free to sign-up for, and members will benefit from "exclusive perks" including early access to sales and new product launches, birthday treats and the option to pay for products using accrued points.
My Pandora members will also be rewarded with a 10% discount on their next Pandora purchase upon signing up.
The loyalty scheme will operate on a three-tier system, allowing members the chance to progress through pink, silver and gold levels, with each level "differentiated by unique rewards".
Pandora managing director for the UK and Ireland Rasmus Brix said: "We're absolutely thrilled to introduce My Pandora in the UK today. At the heart of every decision we make are our customers, and we have every confidence this new initiative will help to enhance their overall experience.
"We've spent a significant amount of time developing the programme to ensure it is intuitive, convenient and, ultimately, that it delivers the best rewards that we can offer.
"We are confident My Pandora will show our customers how much we appreciate their loyalty and trust in our brand."