Fashion giant Next has been accused of "bullying" its workers into taking pay cuts for working on Sundays, or face being made redundant.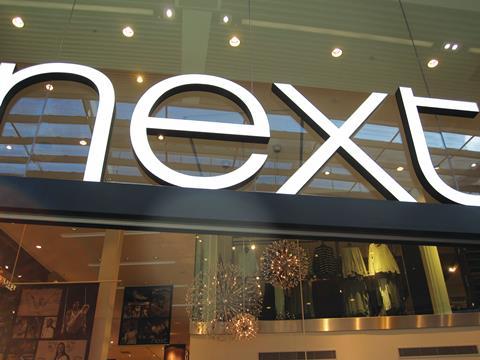 Next will no longer pay Sunday overtime as it's now a "normal" working day
Move will see 800 Next staff up to £1,000 a year worse off
Union slams Next boss for having 'total disregard for family life'
The retailer said it will no longer pay staff overtime for working on Sundays because it was now considered as a "normal" working day.
A number of Next staff have already accepted redundancy packages, while the retailer said some workers were undecided.
But union GMB claimed that sales assistants and warehouse staff had their jobs "threatened" by the retailer and were forced to accept the new terms, which will see some employees lose up to £1,000 a year.
The union accused Next boss and Tory peer Lord Simon Wolfson of having "a total disregard for family life" and of tactically delaying any announcement on pay until the conclusion of the general election. Next has since denied this claim.
Union officials said that the Sunday Trading Act, which was passed in 1994, assured workers that Sundays would not be treated as a normal working day.
Next said new staff have not been paid overtime on Sundays since 2008 and are now bringing the pay of long-standing staff into line with that of newer workers. The retailer added that only 800 of its 50,000 workers still received the Sunday premium and that it was "no longer fair" to pay it to some and not others.
Next told Retail Week: "Next feels it can no longer justify paying some people up to 50% more than colleagues doing the same work on the same day."
Staff who joined Next before 2001 had received time-and-a-half, while workers who started before 2008 had been paid time-and-a-quarter.
The retailer said its proposals to drop Sunday overtime payments had been communicated to staff in February and accepted by 99% of its workforce.
GMB hit back though, claiming it was awaiting the results of a consultation, which ended in March.
Mick Rix, from GMB, said: "Next claim that they consider Sunday to be a normal working day and use this opinion to justify cutting pay on Sunday.
"There can hardly be a better example of a company that has a total disregard for family life."
Next said that the 167 workers who had been employed by the retailer the longest and received time-and-a-half had been offered a compensation payment amounting to one-third of the Sunday premium they earned in the last year.
A spokesman denied any announcement had been timed around last week's general election, adding: "Next is a business and this decision was not made against the backdrop of a political agenda."
The union claimed staff were asked to agree to the removal of the Sunday premium and "failure to do so could result in redundancy and many told us that they felt bullied into signing it".