New Look will exit Russia and Ukraine due to concerns over the political situation there, and will instead focus international efforts on China.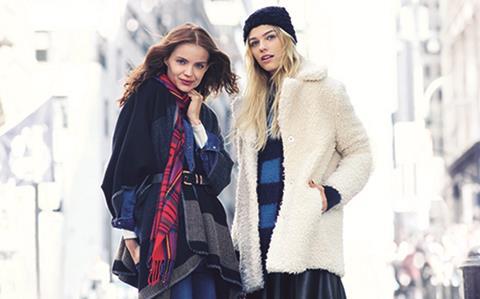 The fashion retailer said in August that it had put its Russian expansion on hold due to the political instability in the region, but today New Look revealed it it was near to completely exiting both Russia and the Ukraine.
New Look said it had closed 19 of its 20 stores in Russia over the past few months and will close the final store imminently.
In the Ukraine, the retailer has closed three of its six shops during the last few months. Similarly, the outstanding three will close imminently.
"All retailers are having an extremely tough time in Russia," said New Look chief executive Anders Kristiansen.
He added: "The energy, drive and money [we were investing in] for Russia, we are now channelling into China, where we are doing exceptionally well."
Stores in China
New Look has 14 stores in China and is on track to have 20 stores in the country by the end of the year. The retailer also has a presence on Alibaba-owned Tmall.
Talking on the recent unseasonal weather, Kristiansen said the impact of this could be offset by its growing presence overseas.
"There's been a lot of commentary around the Indian summer and the impact on the sale of winter items.
"Of course it's had an impact but that's the nature of the business when you have a business in this part of the world. We have a faster supply chain and we are prepared for this.
"This is the nature of the business, hence the focus on being a global brand so when we're having a tough season here, we can be selling lots of knitwear in China and Poland.
"Yes, it is tough because of the Indian summer but this is the nature of the business and we need to deal with it."
New Look half-year sales and profits up but remains cautious for outlook
1

2

Currently reading

New Look exits Russia and Ukraine amid political uncertainty