Missguided has reported full-year profits of £5.5m and has launched its first ever physical concession in US retailer Nordstrom.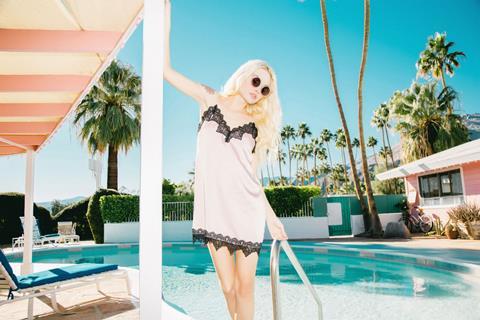 In its full-year figures ending March 31, the fashion etailer revealed its first physical concession would launch this month in the US department store.
Retail Week can also reveal Missguided will continue to grow its brand by selling its range on the Asos platform in the near future.
Over the last year, profits have surged from £900,000 to £5.5m, while sales have grown year-on-year by 69% to £86m. 2014 was a record year for Missguided, which took 3.5 million orders following exclusive collaborations with pop star Nicole Scherzinger, as well as an expansion into plus-size clothing and activewear, which the etailer said is proving to be a "great return for the business."
The etailer also hit its £1m target for Black Friday in November, and reported a 188% year-on-year uplift in sales on Cyber Monday.
Nitin Passi, founder and managing director of Missguided, commented: "We are thrilled yet again to be celebrating record revenue for the year end. Our huge growth over the past six years indicates that our strategy, rooted in speed, agility and value for consumers, is working."
"Our strategy to date has proven a huge success and we will look to continue to implement and evolve this going forward. We have been able to expand the brand appeal this year through new product collections, and we want to continue to innovate and offer more choice for consumers."
Customers and social media
Since the beginning of 2015, the Missguided website has experienced 100% growth compared with the last quarter of 2014. The website now has 3 million registered customers and an email database of more than 1.5 million subscribers.
The etailer has a strong social media following, with over 2 million followers over nine different channels, including more than 875,000 Instagram followers, 760,000 Facebook fans and 250,000 Twitter followers.
Fulfilment
Last month, Missguided signed a seven-year deal to expand its e-fulfilment operations as the fashion etailer expands its geographic reach. At present Missguided serves the UK, US, France and Australia through its web platform, but plans to expand its reach over the coming years.
A new 250,000 sq ft fulfilment facility is to open in April 2016 in Missguided's Manchester base. Its mezzanine structure will provide total floor space in excess of 1 million sq ft, more than five times the size of the current facility.