Fast fashion etailer Missguided is tapping into demand for on-trend activewear with a collection of gym and leisurewear.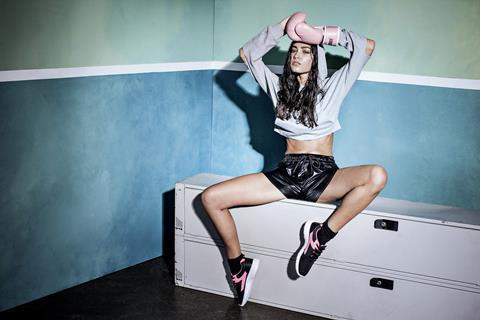 The 50-piece collection will feature vibrant prints, strappy tops and statement slogans. It will sell for between £9 and £20.
The line has been created to cater to the growing demand from young women for more wearable trend-led activewear that can be worn for both gym and for leisure.
Topshop is also capitalising on the trend through a collaboration with Beyoncé on an activewear label that will include clothing, footwear and accessories across dance, fitness and sports categories.
Missguided also revealed that it achieved a 180% uplift in sales over the weekend following Black Friday.
"We pride ourselves on being a responsive and agile business that is in tune with what our consumers want.
"We have seen growing interest from consumers in clothing that is both functional and fashionable, and Missguided Active has been launched to meet this demand," said marketing and trading director Victoria Betts.
"We're excited about starting 2015 with an expansion of our current offer and several more launches are in the pipeline for later this year."
At the end of last year, Missguided revealed plans to expand into the plus-sized, petite and tall categories this year.