Shop Direct has revealed high street names Miss Selfridge, Warehouse and Coast are the latest brands to be sold on Very.co.uk.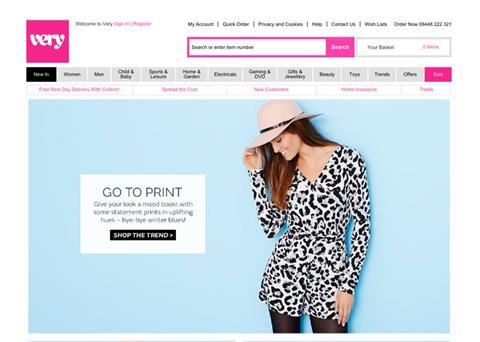 Miss Selfridge began trading on the site last week, while Warehouse and Coast will go live next month.
The etailer said Miss Selfridge's collection is already proving "incredibly popular" with shoppers.
Shop Direct fashion director Zoe Matthews said: "Miss Selfridge is fun, girly and bang on trend – a perfect fit for our younger, fashion-conscious customers. We thought it'd go down a storm, and it might be early days but it looks like our hunch was right."
"We want to give our customers more of the brands they want. Our aim is to bring all the labels they'd seek on the high street to our website to create a one-stop shop for fashion," she added. "We're confident that Warehouse and Coast will also be big hits."