Marks & Spencer has provided further funding to Nobody's Child, the "eco-conscious" brand in which it took a stake two years ago and which is a key partner in its third-party brands strategy.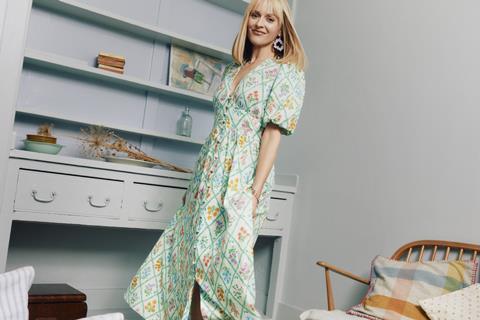 Marks & Spencer, which has a 27% holding in Nobody's Child, said the money would help power Nobody's Child's growth following a fourfold rise in sales over the past two years.
The cash – understood to be in the mid-single-figure millions – will be used to buy stock to cover increased customer demand and to support expansion.
Nobody's Child was the first guest brand to launch on M&S.com. Partnerships – of which there are now 60 – with complementary third-party brands have become a key plank of M&S' fashion and omnichannel strategy.
The Brands at M&S platform is seen as a £400m opportunity for M&S' clothing and home division, and the retailer reported in January that brands' sales were up 50% year on year.
Nobody's Child is one of M&S' top-performing third-party brand partners, shopped by more than 340,000 customers per year.
M&S opened Nobody's Child seasonal pop-up shops in 40 stores in March. Since then, more than 10,000 customers have shopped the brand in store and the pop-ups helped boost online search on M&S.com by 43%.
M&S managing director of clothing and home Richard Price said: "As an important part of the M&S family, we're delighted to be able to support the brand with additional funding to unlock even more potential as they continue to grow.
"Our third-party brands are key to creating an M&S reshaped for growth and at the heart of this is finding the right partners. As shown with Nobody's Child, when we get these partnerships right, everyone wins."
Nobody's Child chief executive Jody Plows said: "Our partnership with M&S has gone from strength to strength, so I'm delighted that we have received additional funding to fuel our next stage of growth. This will enable us to broaden our product categories and build our customer base both in the UK and internationally.
"Nobody's Child is an extremely ambitious brand and we continue to strive forward to offer responsible product that's accessible and affordable for all women."