London Designer Outlet (LDO) has posted its best first-quarter results on record, with sales up 17% year on year.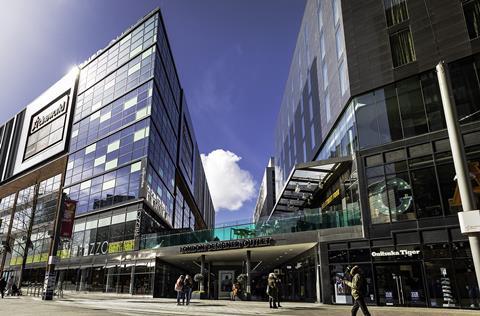 The fashion and lifestyle outlet in Wembley Park grew sales to £19.7m for the quarter, its "most prosperous on record", up 5% on pre-pandemic levels.
LDO also recorded its strongest ever April, with sales increasing 1% year on year and up 17% since before the pandemic to £8.6m.
Revenues were boosted by strong Easter sales, reaching over £5m for the first time over the two-week holiday.
Matt Slade, retail director at Quintain, Wembley Park, said: "As we approach the LDO's ten-year anniversary in October, it is encouraging to see that the latest trading results are the strongest we have ever achieved.
"A true demonstration of the resilience of the outlet model, as well as the success of the work we have been doing in recent years, bringing bigger and better stores to the centre and introducing a host of new brands."
The results mark the fifth consecutive month of record growth for the shopping destination, which celebrates its tenth year of trading this year.
London Designer Outlet general manager Daniel Tomkinson said: "It is testament to the uniquity of the LDO that so many of our original brands still successfully trade at the centre a decade on. But the LDO you see today is a completely different centre than the LDO of 10 years ago.
"Over the last decade, the outlet proposition has changed immensely – from factory-style outlets where brands were offloading overstocked and end-of-line goods to state-of-the-art shopping destinations where families visit not only for great deals, but for a day out experience that is much more akin to the experience customers might expect from full-price stores.
"This is a transformation that LDO has been at the forefront of in the UK. From being the first shopping centre to offer Dropit, to the plethora of brands that have chosen the LDO to open their first UK stores and concepts, LDO has continuously innovated to serve its guests' needs.
"Looking at the strong results we have been achieving following the pandemic, and not least since December last year, it is clear that this transformation has resonated well with consumers who continue to visit and make bigger, better purchases with our brands."