Full-year pre-tax losses widened to £6.1m at Karen Millen after it invested in its stores, improved its ranges and bolstered marketing.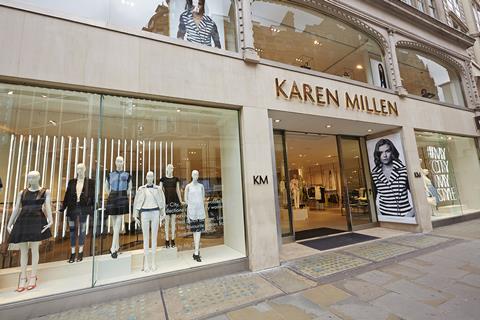 The womenswear retailer saw its pre-tax losses increase in the year to the end of February 2014, up from £2.7m for the same period the previous year. Sales fell from £259m to £256m during the period.
One-off costs from the demerger of the brand from the Aurora group and unrealised foreign exchanges were also to blame for the fall in profits, according to the Financial Times.
Karen Millen is 90% owned by Icelandic bank Kaupthing, the remainder is held by the retailer's management including chief executive Mike Shearwood.
During the period, Karen Millen relaunched its brand, restructured and ran a campaign shot by David Bailey. It also opened its first flagship on Brompton Road, Knightsbridge.
Shearwood said: "We're pleased with our performance given the level of investment we made in the business during the year to position Karen Millen for future growth.
"We're continuing to make exciting changes on a number of fronts, particularly around the multichannel brand experience and new store formats, designed to create a client experience which will stand out amongst retailers".