JD Sports boss Peter Cowgill said the retailer's recent success can be attributed to an increase in health-conscious consumers.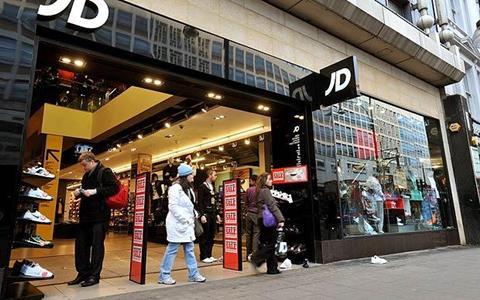 The retailer today reported profits jumped 22% to £100m in the 52 weeks ended January 31, while group like-for-likes advanced 12%, which Cowgill called "an exceptional performance".
Its sports fashion division helped to drive a sales increase of 25% to £1.52bn.
Cowgill said: "People are much more health-conscious these days. I would say the extended health and leisure culture is one of the major factors to our recent success."
He told Retail Week JD Sports is reaping the benefits of more TV programmes and advertising around health, fitness and wellbeing, as well as the increased number of gyms across the country.
"There's been a particular upsurge in the last two to three years and I think a fair bit of it comes over from the States, which is more athletically-geared," he said, pointing out how big the activewear brand and retiler Lululemon has become in recent years.
Cowgill said another reason the business is doing so well is because of its relationships with brands. "There's a great demand from desirable brands to get space in JD Sports," he said. "It's a home that treats the brand well."
New flagship store
JD Sports is poised to open a new store on London's Oxford Street this summer. The flagship will implement visual merchandising and in-store technology first seen in its Trafford Centre store that opened last September, as well as further digital developments.
"When you walk into the Trafford Centre you have the wow factor, which we hope to recreate in Oxford Street," Cowgill said. He added that the retailer does not see digital technologies making an impact on sales.
"We're conscious of digital technology and like to think we're keeping abreast, but it's not making an impact on the sales – it's footfall and it's because the brand experience that the consumer is getting from JD is improving all the time."
The retailer does not separate its online sales because Cowgill said its focus is a "combined multichannel offering", but the JD boss said sales from online were around the 10% mark, and like many UK retailers it has recorded a surge in click-and-collect orders.
Outdoor
But the retailer's outdoor division suffered in its end of year results. It blamed the warm autumn and winter months, which led to an increase in promotions. Losses in the 184-store division, which comprises Blacks and Millets, were £4.9m, down from £8m the previous year.
Cowgill said improving the division boils down to ensuring the right product ranges and the right properties.
"We're committed to getting there and we know a lot about high street retail, so there's no reason we can't work our way through this one," he added.