JD Sports Fashion has sold its struggling young fashion business Bank and has stated it will focus on investing in its sports fascias.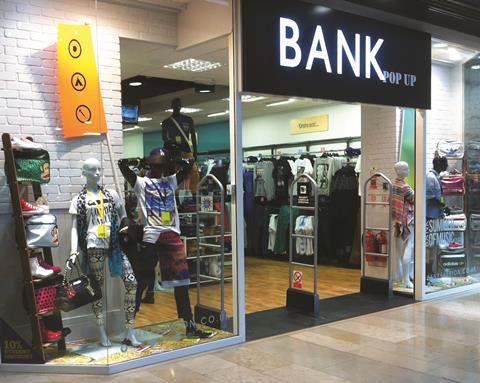 The sportswear giant, which owns Scotts, Open and Cloggs, has disposed of Bank to a subsidiary of Hilco Capital.
JD Sports Fashion said the deal should result in a "substantial recovery of its intercompany loan", the exact amount of which would be confirmed in due course.
Bank recorded a pre-tax loss after exceptionals of £8.1m in the year ended February 1, 2014. It had gross assets of £51.7m at that date.
Earlier this month Retail Week revealed that JD Sports had entered talks with landlords to reduce the rent across a quarter of its Bank stores. At the time, JD Sports executive chairman Peter Cowgill did not rule out an insolvency process.
JD Sports Fashion said in a statement: "The remainder of the group's businesses have continued to trade in line with our expectations during the second half of our financial year and subject to a satisfactory performance against strong comparatives in the key Christmas trading period the group remains well positioned."
Executive chairman Peter Cowgill said: "We have decided that we must prioritise future investment in the sports fascias and consequently we believe that the sale of Bank is in the best interests of the group.
"We shall continue to support the broadest possible range of fashion brands within the group."
Investec analyst Kate Calvert said the sale of Bank was a positive move for JD Sports. "We were forecasting a fashion loss of £9m in FY15E and have reduced this to a £3m loss as fashion still contains Cloggs, Open, Ark, and Tessuti, which are all loss-making, as well as Scotts, which is profitable. We view this deal as an elegant solution, freeing up management time to focus on driving growth elsewhere in the business."