Jaeger has hired former Selfridges boss Peter Williams as its chairman to fill the vacant position left by the departure of Nick Saunders.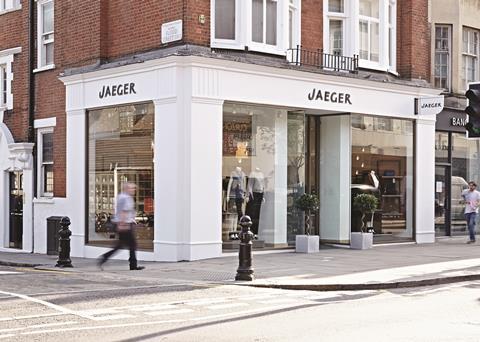 Better Capital-owned Jaeger has hired Williams for his all-round experience, which encompasses in-store, online and financial knowledge.
Williams, who is also chairman at etailer Boohoo.com, will help guide Jaeger's digital growth. The fastest growing part of Jaeger's business is digital, at present it makes up 16% of sales.
The premium fashion retailer hopes ecommerce will account for a quarter of sales in the next four years.
Jaeger chief executive Colin Henry described Williams as the "perfect choice" out of the 15 candidates for the job because he was "the most rounded".
Previous chairman Saunders works at Better Capital and stepped down as chairman in order to concentrate on other Better Capital businesses.
Henry added that it was "always the intention to bring on someone who is a retailer" to replace Saunders.
Jaeger is preparing a big push for Black Friday after only dabbling with the promotional event last year with a flat discount on a small amount of products.
Henry believes there is a big opportunity for Jaeger because all the supermarkets taking part will be focused on pushing electrical products, leaving the field open for fashion specialists.
Henry added Jaeger was not hit too hard by the warm weather considering 60% of its product range comprises coats and knitwear.
He said: "We have been extremely happy with sales in the last three weeks. We are making significant progress on last year and we were still up on the year."